WHAT'S "ON TAP"
The latest NEWS from THE AMERICAN PRIZE
Each headline is a link which takes you directly to the story on one of our family of websites.
Questions? Please email
theamericanprize@gmail.com
Updated March 18, 2013
NEWEST:
POSTMARK DEADLINE EXTENSIONS for conductors and ensembles
to Thursday, April 4, 2013.
If you wish to take advantage of the extension, you need do nothing differently. Simply complete the process to have your materials postmarked by the April 4th date.
Questions? theamericanprize@gmail.com
FOR VOCALISTS:
FOR COMPOSERS:
FOR PIANISTS:
GENERAL:
THE AMERICAN PRIZE WINNING LINKS:
See some of the many different ways winners share success in the competitions and learn more about The American Prize laureates.
News
For the latest news about The American Prize, including up-to-date information about semi-finalists, finalists and winners (when announced), please visit our blog and Facebook pages: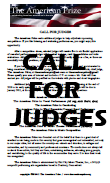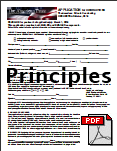 PrizeWorthy Articles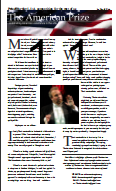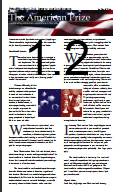 Prizeworthy 1.1: A competition for the rest of us
Prizeworthy 1.2: A letter to music educators