Judges, 2023-24
The distinguished judges for The American Prize are as varied in skills and experience and nearly as geographically diverse as we hope the winners of The American Prize to be. They are assigned to specific competitions based on expertise, availability and areas of interest.
If you are interested in being considered as a judge for upcoming competitions, please see the "Call for Judges" in this blog post: click here.
To read biographies, click on categories below or simply scroll down.
Brenda Lewis (1921-2017)

Jonathan Sternberg (1919-2018)
Judges of Instrumental Performance, Composition & Conducting
Leonard Atherton, Judge Emeritus (1941-2021)
Michael S. Butler—Youngstown, OH
Allen Cohen—Madison, NJ
Niel DePonte—Portland, OR
R. Tad Greig—New Wilmington, PA
Peter Stanley Martin—New York, NY
Helena Michelson—Freemont, CA
Mark Morette—Clarence, NY
Peter Perret—Clemmons, NC
Ulli Reiner—Poway, CA
Kevin Scott—New Hampton, NY
Kirk Smith—Houston, TX
Greg A. Steinke—Depot Bay, OR
Julia Vasquez—Missoula, MT
Ken Walicki—Brea, CA
Judith Zaimont—Maricopa, AZ
Daniel Abraham—Washington, DC
Gregory J. Aune—Saint Peter, MN
Casey Cook—Washington, DC
Daniel Farris—Oklahoma City area, OK
David B. Gardner—Seattle, WA
Sandra Howard—Keene, NH
William McConnell, Judge Emeritus—Laurinburg, NC
Nancy Menk—Notre Dame, IN
Brian O'Connell—Lexington, MA

Michael Ogdon—Fresno, CA
Jennifer Rodgers—Ames, IA
Jeremiah Selvey—Santa Monica, CA
Bonnie Borshay Sneed—Waco, TX
Thomas R. Vozzella—Independence, MO
Giselle Wyers—Lake Forest Park, WA
Margaret Astrup—Hamden, CT
Donald Callen Freed—Omaha NE
Anne Harley—Los Angeles, CA
Donald Hartmann—Greensboro, NC
Susanne Mentzer—San Francisco CA
Christoph Ptack—Chicago IL
Sharon Sweet—Princeton, NJ
Kyle Weary—Mechanicsburg, PA
Jay White—Kent, OH
Svetlana Belsky—Chicago, IL
Michael Benson—Canton, OH
Jeffrey Biegel—Lynbrook, NY
Sarah Chan—Turlock, CA
Slawomir Dobrzanski—Manhattan, KS
Pierce Emata—Las Vegas, NV
Tamara Goldstein—Denver, CO
Joanne Polk—New York, NY
***
David Katz, founder & chief judge, Danbury, CT
***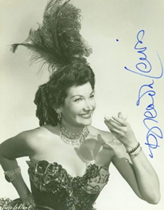 Brenda Lewis (1921-2017)
New York, NY
(in memoriam)

UPDATE September 18, 2017:
The American Prize, and chief judge, David Katz, note with great sadness the death of the extraordinary American soprano, Brenda Lewis. Miss Lewis shared her name, friendship, enthusiasm and expertise with The American Prize vocal contests as Judge Emerita, and earlier served as an adjudicator for the Friedrich Schorr Memorial Performance Prize in Voice international competitions.

David Katz and Brenda Lewis were friends and colleagues at the Hartt School of the University of Hartford during the 1980s. In 2001, when Katz moved the Schorr Prize (which he had founded with Mrs. Friedrich Schorr's blessing ten years earlier) from Michigan back to Connecticut, he turned to Miss Lewis for her assistance. Then, as the Schorr contests became part of the newly-formed competition series known as The American Prize, Brenda Lewis gladly continued to provide her advice and enthusiastic support.

Maestro Katz remembers:

"She was a magnificent musician, and a no-nonsense judge. As an opera director, she did not suffer fools onstage or off; she always knew instinctively (and through a lifetime of experience) what "worked" and what didn't, and was never afraid to say so. She could be cutting and tough on people she thought were not giving their all to the art, but she could also be very warm and funny: the hours I spent with her at her home in Westport are among my happiest musical memories, especially when the conversation turned to her dear friend, composer Marc Blitzstein. Her stories of her years at the MET and the New York City Opera would sometimes come accompanied with gales of laughter. I learned early that underneath her crust she was loving and generous...as I have found most great artists I have known to be. I will miss her very much. Farewell, Brenda, and thank you."


***

Distinguished American soprano, Brenda Lewis, is pleased to lend her name and expertise to The American Prize national competitions in the performing arts as its first Distinguished Judge Emerita.

The following biography of Miss Lewis is adapted from a longer version written by Lucy Cross of MasterworksBroadway.com, where the full version may be found.

After attending the Curtis Institute, Brenda Lewis made her operatic debut with the Philadelphia Opera Company in the role of the Marschallin in Richard Strauss's Der Rosenkavalier. She was nineteen years old.

Miss Lewis's first Broadway appearance was in The Merry Widow (1944). After World War II, Brenda Lewis supplemented performances at the City Center Opera (The Bartered Bride, Faust, and The Gypsy Baron, Britten's The Rape of Lucretia), with gigs as a nightclub blues singer.

Brenda Lewis attributes her early success to the fact that she could absorb music and words (in any language) almost on the spot: to learn the role of Marie in Wozzeck at the NY City Center Opera she took only three days, and once in 1945, when a scheduled soprano became indisposed, she learned Marguerite in Faust in twenty-four hours.

By 1949 Brenda Lewis was the Carmen, the Salome, and the Santuzza of choice at the City Opera. One night after a performance of Salome, American composer Marc Blitzstein and conductor Leonard Bernstein came backstage to congratulate her. In the course of the conversation, Blitzstein mentioned that the soprano role of Birdie in his new opera, Regina, (based on Lillian Hellman's play The Little Foxes) was still open. "I felt that it was fated to be mine," said Lewis later. Regina came to the 46th Street Theatre in New York on October 31, 1949, and played to excited and uplifted audiences for 56 performances.

Brenda Lewis made her debut with the Metropolitan Opera Company in 1952 in the role of Musetta in La Bohème, and followed it very shortly thereafter with Rosalinde in Die Fledermaus. Lewis appeared at the Met as Rosalinde, as Donna Elvira in Don Giovanni, Venus in Tannhäuser, Marie in Wozzeck, Marina in Boris Godunov, and as Carmen, Salome, and Vanessa. Yet she did not abandon Broadway – in 1954 she performed in The Girl in Pink Tights. She continued to sing with City Opera as well, taking on the central role of Regina in revivals of the Blitzstein opera, when the production was recorded for Columbia.

In the 1950s, Lewis toured with the Metropolitan Opera to leading American cities coast to coast and had comparable successes in her signature roles with regional opera companies in Pittsburgh, Central City, New Orleans, Boston, Montreal, Seattle, San Antonio, Houston, Dallas, and Chicago. Nor was she confined to the shores of North America: she went to Rio de Janeiro to sing Venus, Musetta, Santuzza, Marguerite, Marina, and Donna Elvira, and to Cuba to sing Santuzza.

In 1956 she was engaged at the Volksoper in Vienna, Austria, to star in the first gala full-scale European production of Cole Porter's Kiss Me, Kate. It was such a sensational success that she was asked to return the following season in Annie Get Your Gun, in the Ethel Merman role. She was subsequently invited to sing both these roles at the Zurich Opera in Switzerland, as well as Carmen and Salome.

In 1963, Lewis began a new career as producer and stage director for the New Haven Opera Company in Connecticut. She had not stopped performing, however. In 1965 Jack Beeson's Lizzie Borden, with Lewis in the title role, had its world premiere at the New York City Opera; it was filmed by WGBH in Boston and broadcast nationally.

In 1973, Lewis took on yet another role: as Professor of Voice and Opera at the Hartt School of Music at the University of Hartford, where her young assistant conductor for Britten's Albert Herring was David Katz, now chief judge of The American Prize. Inaugurating a new Musical Theater Program at Hartt, Miss Lewis's Die Fledermaus at the University of Hartford in 1989 was filmed for Connecticut Public TV and won a regional Emmy.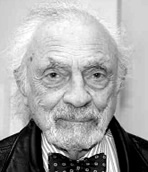 Jonathan Sternberg (1919-2018)
Philadelphia, PA
(in memoriam)


UPDATE: May 2018:
The American Prize National Nonprofit Competitions in the Performing Arts and chief judge David Katz mark with sadness and a true sense of loss the death of famed American conductor and important international conducting pedagogue, Jonathan Sternberg, who died May 8, 2018 at the age of 98.


When David Katz first conceived of The American Prize more than tten years ago, Maestro Sternberg was one of the very first to heed the call for judges, serving as advisor and adjudicator to the contests for a number of seasons well into his tenth decade. "When The American Prize was in its infancy, Jonathan Sternberg was there, offering his advice, his expertise, and his time," said Katz. "Now, literally thousands of contestants and nearly $100,000 in prizes later, The American Prize thanks Maestro Sternberg for his service and understanding, and for his belief in the TAP ideal before practically anyone else did. God's speed, Maestro, and with so many thanks. You will be sincerely missed, not only by us, but by artists around the world."
***

The American conductor, Jonathan Sternberg, was regarded by many as one of the most distinguished conductors appearing on the international podium; his performances having been unanimously acclaimed by critics, musicians and public alike from Berlin to Buenos Aires.

Jonathan Sternberg was born in New York of Austro-Russian parents. As a child he studied violin at the Institute of Musical Art (now the Juilliard School) in New York. He continued his musical and academic education at the Manhattan School of Music, New York University, receiving B.A. in 1939 with viola and musicology as principal subjects. He followed that by studies in musicology at NYU Graduate School and Harvard. During his undergraduate years, he was active as a New York critic for the Musical Leader of Chicago; he also attended rehearsals of the National Orchestral Association conducted by Leon Barzin, from whom he acquired his conducting technique. Apart from two later private sessions with Barzin (1946) and two summers (1946-1947) of conducting lessons with Pierre Monteux, he was self-taught.
Jonathan Sternberg began his professional career on Pearl Harbor Day, December 7, 1941, conducting the National Youth Administration Orchestra of New York in Copland's" An Outdoor Overture", before entering military service. At the end of the war he found himself in Shanghai where he took over the Shanghai Symphony Orchestra for a season.

After returning briefly to the USA, Jonathan Sternberg moved to Vienna, making his conducting debut with the Vienna Symphony Orchestra in 1947. Then he toured extensively as a guest conductor in Europe, North America, and the Far East. He worked closely with the Haydn scholar H.C. Robbins Landon, scouring the libraries, monasteries and churches of Austria for lost manuscripts, until Robbins Landon set up the Haydn Society, for which Sternberg made a series of pioneering recordings, initially of Haydn and Mozart, not least the 'Nelson Mass', 'Posthorn' Serenade and some dozen Haydn symphonies.
Other recording premières under Sternberg included Schubert's Second Symphony, Rossini's Stabat mater, Prokofiev's Fifth Piano Concerto, Milhaud's Fantaisie Pastorale and Charles Ives' Set of Pieces.
Jonathan Sternberg also began to present modern American music to European audiences that had heard little of such repertory. With the RIAS orchestra in Berlin he conducted the first European performances of a large number of American scores, including Leonard Bernstein's Serenade, Menotti's Violin Concerto and the Second Symphony of Charles Ives. With other orchestras, Sternberg conducted the first European performances of works by Barber, Copland, Diamond and Benjamin Lees. He was also responsible for a number of world premières, including Rorem's First Symphony (1951).
After a year at the helm of the Halifax Symphony Orchestra (1957–1958), Jonathan Sternberg was Music Director and the Principal Conductor of the Royal Flemish Opera in Antwerp, Belgium for five years (1961-1966). In 1966 he returned to the USA to accept an appointment as the Musical Director and Principal Conductor of the Harkeness Ballet York. Some years later he was appointed musical director and conductor of the Atlanta Municipal Theater in charge of opera and ballet performances at the new Memorial Cultural Center, opening the new Atlanta Memorial Arts Center with the American stage première of Purcell's King Arthur. Outstanding among his guest engagements have been the first European tour of the Mozarteum Orchestra of Salzburg, several all-Beethoven concerts with the London Philharmonic Orchestra in the Royal Festival Hall, appearances with L'Orchestre de la Suisse Romande in Geneva, the Orchestre Lamoureux in Paris, the orchestras of Warsaw, Prague, Berlin, Munich, Stuttgart, Basel, Brussels, Monte Carlo, etc.


After Atlanta, Jonathan Sternberg has divided his professional time with the academic world. He took up a visiting professorship of conducting at the Eastman School of Music in Rochester, New York (1969-1971). On leaving he took up a similar position at Temple University, Philadelphia, PA, where he taught and conducted for 20 years (1971-1989). Here, too, he conducted a number of world premières, including Music for Chamber Orchestra by David Diamond (1976), A Lincoln Address and Night Dances by Vincent Persichetti (1977) and Skrowaczewski's Ricercari notturni for three saxophones and orchestra (1978). From 1989 he has been a lecturer at Chestnut Hill College. In addition he has continued pursuing his career as guest conductor on five continents. In his 80s he was still active on the podium and as a lecturer. From 2004 to 2008 he he was Musical and Artistic Director of the Bach Festival of Philadelphia, sister Festival in the USA to Bachfest Leipzig.


In January 2009 Jonathan Sternberg received The Conductors Guild's Award for Lifetime Service in recognition of long-standing service to the art and profession of conducting.
Judges of Instrumental Performance, Composition & Conducting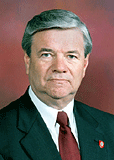 Leonard Atherton, judge emeritus, (1941-2021)
Muncie, IN
(in memoriam)


Leonard Atherton (instrumental performance, conducting) joined the Ball State University School of Music Faculty in 1982. Now retired, he is Music Director Emeritus of the Muncie Symphony Orchestra and former director of the Ball State Symphony Orchestra and conducting teacher. Atherton has held music director positions among which are the Niagara Symphony Orchestra, the Greater Boston Youth Symphony Orchestra and the Young Artists Choral Program of the Boston University Tanglewood Institute, the National Symphony Orchestra of Bolivia and the University of Pennsylvania Choruses. He has appeared with the Minnesota Orchestra, the St. Paul Chamber Orchestra and Baltimore Symphony Orchestra. Atherton has conducted in Japan, Mexico, Thailand, Taiwan, Canada and England. Leonard Atherton served as the Cover Conductor for the Indianapolis Symphony Orchestra and honored as a Sagamore of the Wabash, Indiana's civilian award, for his service in music to the State. He is a member of the Mentoring Committee of the Conductors Guild and has just handed over the position of Treasurer of the College Orchestra Directors Association. Before his death in 2021 Leonard Atherton was recognized for his years of service to The American Prize as one of its founding judges.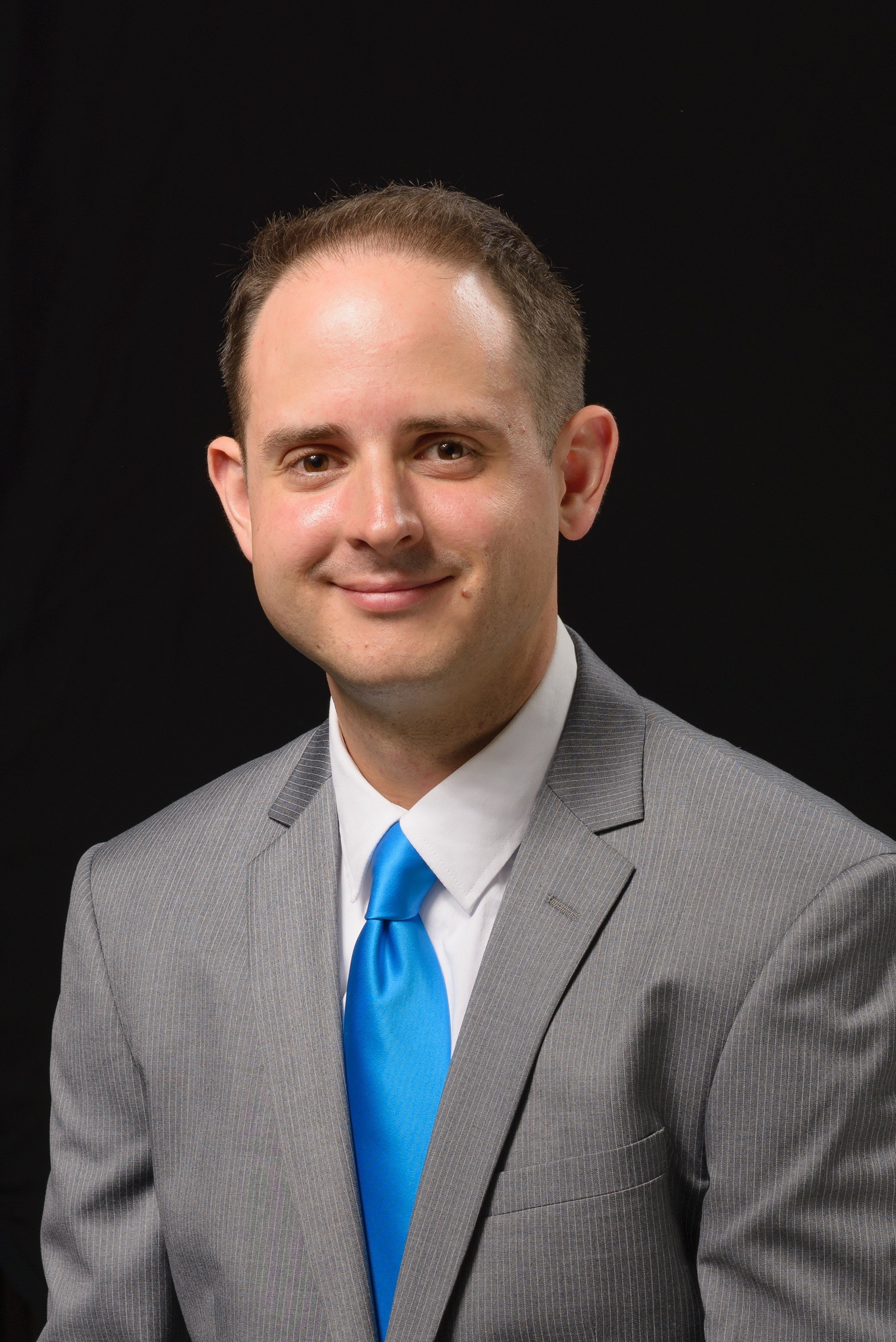 Michael S. Butler
Youngstown, OH


Michael S. Butler is the Director of Bands and Associate Professor of Music in the Dana School of Music at Youngstown State University. He oversees the university's band and orchestra program, conducts the wind ensemble and orchestra, leads the graduate wind conducting program, and serves as the music director for the Dana Youth Symphony Orchestra. Dr. Butler is a firm believer in providing transformative and memorable experiences for all students through frequent collaboration with high-level musicians, composers, and conductors. 
 
Before his appointment at YSU, Dr. Butler served as the Director of Bands for six years at the University of Wisconsin-Stevens Point, where the band program prospered and regularly engaged with world-class musical artists. The UWSP Symphonic Wind Ensemble received multiple accolades during Dr. Butler's tenure, including an invitation to perform at the National Band Association Conference in Wisconsin and recognition twice from CBDNA as one of the finest small university wind ensembles in the nation. Additional experience includes serving as the Associate Director of Bands & Orchestra at Spruce Creek High School, the Director of Bands at William R. Boone High School, and teaching at the University of Florida. Ensembles under his leadership flourished and received invitations to perform at the Florida Music Educators Conference and the renowned Carnegie Hall.
Dr. Butler is an active clinician, adjudicator, and guest conductor nationally and internationally, including ensembles like the United States Army Band Pershing's Own. Butler Dr. Butler regularly collaborates with composers and has received high praise for his ensemble's performances and interpretations. A staunch advocate of new music for the wind band, he regularly commissions new music to ensure talented composers contribute to the repertoire.  Recent commissions include leading a consortium by Juilliard composer Wayne Oquin, which was awarded the 2018 National Band Association's William D. Revelli composition prize and spearheading the commission of the Pulitzer Prize-winning composer Julia Wolfe's first composition for wind band. Additionally, he remains active as a researcher and academic writer, contributing articles to music educator journals and the GIA Series "Teaching Music Through Performance in Band."
The National Band Association has awarded Dr. Butler multiple Citations of Excellence for his contributions to wind bands. He is an active member of the College Band Director's National Association, the National Band Association, and the National Association for Music Education. He is also a proud member of Kappa Kappa Psi, Mu Phi Epsilon, Kappa Delta Pi, and is an honorary member of Tau Beta Sigma and Pi Kappa Lambda.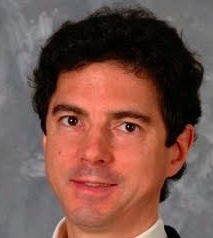 Allen Cohen
Madison, NJ

Allen Cohen (instrumental performance, conducting, composition) received a doctorate in composition from the City University of New York, where he studied with Thea Musgrave, Bruce Saylor, and David Del Tredici. Currently Professor at Fairleigh Dickinson University, he has taught at Hunter College, New York University, and Manhattanville College. He has received a Meet the Composer residency grant and many ASCAP Plus awards. Five of his compositions have been released on commercial compact discs. He has written incidental scores for films and off-Broadway plays, arranged dance music for five Broadway musicals, conducted on Broadway and elsewhere, and performed extensively as a pianist. He is the author of Howard Hanson in Theory and Practice (Praeger/Greenwood) and the popular children's book That's So Funny I Forgot to Laugh! (Scholastic), and co-author of Writing Musical Theater (Palgrave Macmillan). He has also written critical Introductions to new editions of orchestral scores by Dvorak, Gounod, Janacek, and Liadov, published by Repertoire Explorer in Munich. Allen Cohen was recently recognized for five years of service to The American Prize. Website: www.allenlcohen.com.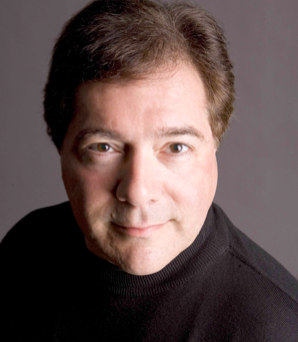 Niel DePonte
Portland, OR


Conductor, composer, arranger, and performer Niel DePonte is considered one of his generation's most versatile musical artists. He is Music Director and Conductor for Oregon Ballet Theatre (OBT) and Artistic Director of the annual Young Artists Concerto Competition in Portland. He has also been Music Director of the West Coast Chamber Orchestra and the Bel Canto Northwest Opera Institute, and he has performed as a concerto soloist with major symphony orchestras.
DePonte has appeared as guest conductor with the Oregon, Syracuse, Spokane, Charlotte, Anchorage, and Tulsa symphonies, among others, and with the San Francisco, Pacific Northwest, and Boston ballet companies. With a repertoire spanning symphonic and ballet music, opera, and musical theater, DePonte has conducted for soloists ranging from pops superstar and film composer Randy Newman to concert pianist André Watts. He made his Washington, D.C., debut in June 2008, conducting the Kennedy Center Orchestra for an OBT performance at the Dance Across America event. He made his Chicago debut conducting Stephen Sondheim's Sunday in the Park with George at the Goodman Theater in 1987, and conducted it again that year for the grand opening performances of the Portland Center for the Performing Arts. In May 1998 he made his Boston debut conducting Swan Lake for Boston Ballet. DePonte has also conducted on the international stage, most notably in Russia, where he led performances of Swan Lake at the Mussorgsky (Maly) Theatre in St. Petersburg, and Swan Lake and Sleeping Beauty at the Nureyev Ballet Festival in Kazan.
DePonte's compositions and arrangements have been performed worldwide. His musical arrangement for OBT's critically acclaimed 2007 production of A Midsummer Night's Dream is his latest in a series of compositions, compilations, and arrangements written for the ballet stage, including the score for Houston Ballet's production of Peter Pan, and Christopher Stowell's ballet Adin. DePonte's Concertino for Marimba and Wind Ensemble has been performed more than 100 times to date. His documentary film score River of the West can be heard as part of the permanent exhibit at the Washington State Historical Museum in Tacoma, and his anthem The Bell Of Freedom was recorded by the United States Air Force Band in Washington, D.C.
An accomplished musical performer, DePonte was nominated for a 2003 Grammy Award for Best Instrumental Soloist Performance with Orchestra for his performance of the Concerto for Marimba by Tomas Svoboda, with James DePreist conducting the Oregon Symphony (Albany Records). DePonte's CD-recorded works include performances of Oregon Ballet Theatre's The Nutcracker Ballet, as conductor of the OBT Orchestra, and the entire discography of the Oregon Symphony, where he has been principal percussionist since 1977.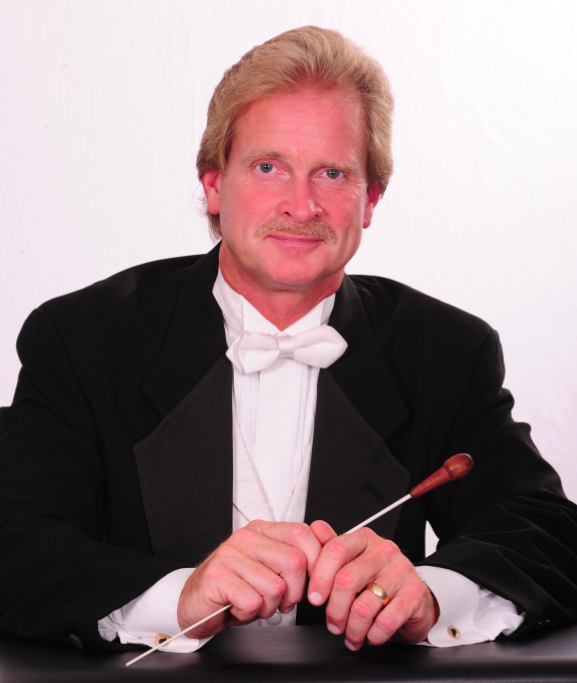 R. Tad Greig

New Wilmington, PA


Dr. R. Tad Greig is the Director of Instrumental Activities and Professor of Music in the School of Music at Westminster College. As the Director of Instrumental Activities, Dr. Greig is the founder and conductor of the Wind Ensemble. He also directs the Symphonic Band and "Titan" Marching Band, and conducted the Jazz Ensemble from 1993- 2003. In Music Education, Dr. Greig co-supervises student teachers, teaches Secondary Instrumental Methods, Instrumental Conducting, Advanced Conducting, Band Literature and Marching Band Techniques. Dr. Greig is also the faculty advisor to the Westminster College Pennsylvania Collegiate Music Educators Association and the past Collegiate Representative for Curriculum and Instruction for District Five PMEA. He is responsible for maintaining and evaluating all music for the PMEA Assessment Performance list and is an advocate for Musical Performance Assessment in Pennsylvania. Dr. Greig is also the conductor of the North Pittsburgh Symphonic Band, Pittsburgh, PA.

Under the leadership of Dr. Greig, as former chair and budget administrator and current director of instrumental activities, the Westminster College School of Music has become a leader in music education training and music performance in the region over the past twenty years. Dr. Greig is an active Guest Conductor, Clinician and Adjudicator throughout the Eastern United States, most recently having been the guest conductor for the Pennsylvania Music Educators All-State Wind Ensemble. His ensembles at Westminster have earned guest appearances at the PMEA State Conference on numerous occasions and received specific mention by the National Association of Schools of Music in their last two accreditation visits, and received 1st place in The America's Prize national competition for Collegiate Ensembles in 2017. He has given numerous lectures and presentations on ensemble rehearsal techniques, literature selection and various topics regarding music education. He has also been a guest panelist for multiple Collegiate Band Directors National Association conferences related to successful programs in smaller institutions. Dr. Greig has studied conducting with Dr. Leslie Hicken (Furman University) and Dr. Wayne Gorder (Kent State University) as well as participating in the renowned University of Colorado Conducting Symposium with Allan McMurray, Craig Kirchhoff and Frank Ticheli. As a Trombonist, Dr. Greig currently performs with the Youngstown Fine Arts Brass (Quintet), the Butler Symphony as well as being a free-lance musician throughout the Youngstown and Pittsburgh areas.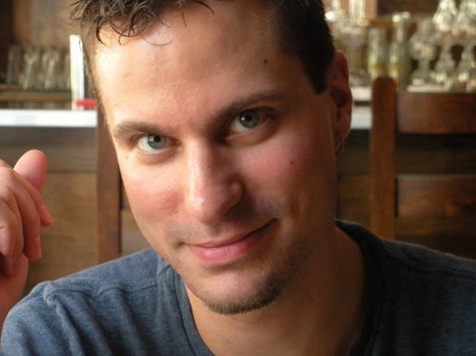 Peter Stanley Martin
New York, NY


Peter Stanley Martin finds himself participating in the music industry in a variety of ways: as editor, arranger, conductor, guest speaker, and clinician. Since 2004, Mr. Martin has been a member of the G. Schirmer, Inc. and Associated Music Publishers Production and Editorial staff where he serves as Production Coordinator and collaborates daily with contemporary masters such as John Corigliano, Joan Tower, John Harbison, Andre Previn, Terry Riley, and Tan Dun on the creation, production, and performance of new works, while also working with the compositions of luminaries like Henry Cowell, George Antheil, Samuel Barber, Gian Carlo Menotti, Percy Grainger, Roy Harris, Elliott Carter, Charles Ives, and others. Further projects include work for The New York Pops, Richard Danielpour, Hila Plitmann, Thierry Lancino, Jonathan Newman, and the educational DVD and music series "Learning from the Legends."

Currently, Mr. Martin is developing a new collaborative-band series, partnering with composers to create authorized band transcriptions of contemporary orchestral works. The first commercial publication of the series was with John Corigliano on a band transcription of Lullaby for Natalie, which was first performed by the West Chester University Wind Ensemble. In 2014, Mr. Martin worked with Academy Award winner ("Crouching Tiger, Hidden Dragon") and UNESCO Goodwill Ambassador Tan Dun to create a transcription of his Internet Symphony, "Eroica" – Tan Dun's first composition for wind band. The first performance of John Harbison's RUBIES (after Thelonious Monk's Ruby, My Dear) was given by the Rutgers Symphony Band, guest conducted by Mr. Martin at the end of April 2015. First performances of new collaborative transcriptions of Aaron Jay Kernis, Joan Tower, Mark Adamo, and Richard Danielpour will continue through 2015 and 2016.

In 2014, Mr. Martin's "centennial performing edition" of Camille Saint-Saens's "Finale" to HAIL! CALIFORNIA was premiered by the Ridgewood Concert Band and is available from Mad Monk Music Press (ASCAP). This edition is the first to incorporate all of the original music for wind band that Saint-Saens composed for the 1915 Panama-Pacific Exposition held in San Francisco to celebrate the opening of the Panama Canal.

As a conductor, Mr. Martin has received acclaim for his work with symphony orchestras, wind bands, and new music ensembles. He serves as an annual adjudicator of The American Prize, has been published in the WASBE Journal, consulted on critical editions of Samuel Barber and Zygmunt Stojowski, has presented masterclasses/guest conducted at Columbia University, New York University, Rutgers University, New England Band Directors Institute (NEBDI), Hunter College, and the InterSchool Orchestras of New York, and has served as a board member and editor at Conductors Guild.

Mr. Martin received his Master of Music in Conducting from the Mason Gross School of the Arts at Rutgers University, where he studied with William Berz and Kynan Johns; his Bachelor of Music Education from Hofstra University; and has participated in several workshops including the Cabrillo Festival of Contemporary Music with Marin Alsop.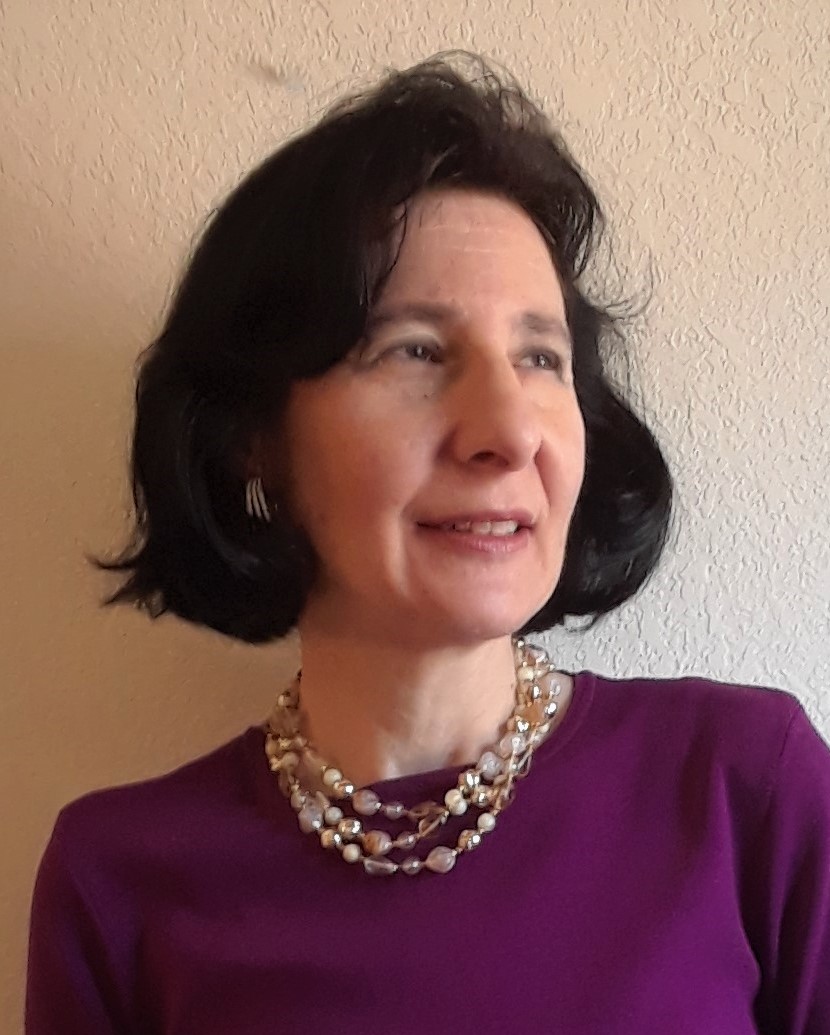 Helena Michelson
Freemont, CA


Helena Michelson is active as a composer and pianist and is currently based in the San Francisco-Bay Area.  She completed her undergraduate studies in Music at the University of California, Berkeley and a doctorate in composition and theory from the University of California, Davis. She has studied composition, among others, with Olly Wilson, Cindy Cox, Jeffrey Miller, Pablo Ortiz, and, in masterclasses, with Louis Andriessen, Martin Bresnick, Mario Davidovsky, Eric Chasalow, Philippe Leroux, Bernard Rands, Judith Shatin, and Joel Hoffman. She has been a fellow at numerous festivals including Composers Conference, June in Buffalo, and NEW MUSIC SYMPOSIUM in Domaine Forget, Québec. Michelson has also been a participating composer in the 2018 Opera from Scratch program (Halifax, Canada), New Music at the Bayou 2019 (Monroe, Louisiana), Music by Women Festival in Columbus, Mississippi in 2020 and 2021, N.E.O. Voice Festival (Los Angeles) in 2020 and 2021, and the Really Spicy Opera Aria Institute: Mezzo Soprano edition (2020) and Really Spicy Opera Aria Institute: Libretto Workshop (2021). Her music has been performed and recognized by such groups and organizations as North/South Consonance, Berkeley Contemporary Players, Great Noise Ensemble, Le Nouveau Ensemble Moderne, Riverside and Berkeley Symphonies.  Named one of the finalists in the 2017 HGOco Song of Houston Composer Call, her recent awards include grants from the American Composers Forum and Composer Assistance Program from New Music USA.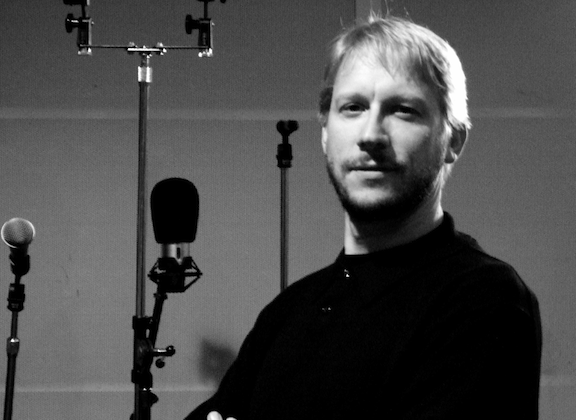 Mark Morette

Clarence, NY


Mark J. Morette is the second-generation owner of Mark Custom Recording Service, Inc. Based in Clarence, New York, Mark Recording was founded in 1958 and incorporated in 1962 by Vincent S. Morette, a music technology pioneer and innovator who brought together music education and the tape recorder. Mark followed in his father's footsteps and has been recording for over 40 years. Mark has been privileged to work with some of the finest names in music. This includes Jazz greats, Dizzy Gillespie, Allen Vizzutti, John Faddis, Jeff Tyzik, Steve Houghton, Ellis, Winton, and Branford Marsalis, Chuck and Gap Mangione, Jeff Jarvis, Bobby McFerrin, Eastman Jazz Ensemble and Shelly Berg. Pop and classical music favorites; Ginger Baker, Richie Havens, Denny Laine, 10,000 Maniacs, Goo Goo Dolls, Misfits, Storm Troopers of Death (Anthrax), Doyle, Jerry Only, Classical artists; Eric Whitacre, Fred Mills (Canadian Brass), PentraBrass (Italy), Joe Alessi, Dame Evelyn Glennie, Houston Opera, Chicago Symphony, Buffalo Philharmonic Orchestra, Tokyo Kosei Wind Orchestra (Japan), The United States Air Force, Marine, Army, Navy, Coast Guard Bands and choirs, Korean National Military Band, Singapore Armed Forces Band, German Federal Army Band, Taiwan Armed Forces Wind Orchestra, UNTx Wind Symphony and Symphonic Bands, Pacific Symphonic Wind Ensemble (Vancouver, Canada), Lone Star Wind Orchestra (TX), vocalists and ensembles: Hila Plitmann, Conspirare, New York Voices, St. Olaf Choir (MN), Westminster Choir (NJ), Moses Hogan, to name a scant few.


Mark has collaborated on projects with composers such as Karel Husa, Frank Ticheli (3), Eric Whitacre (2), BCM, Julie Giroux (2), David R. Holsinger (12), David R. Gillingham (2) , Robert Jager (2), James Barnes, Dr. Mark Hindsley, Alfred Reed, Robert W. Smith, Roger Cichy, Andrew Boysen, just to name a few.
Mark Recording specializes in recording and producing recordings of large international music conferences. A few of our current clients include The Midwest Clinic, WASBE, ACDA, New York State Band Director's Association, All-State music conferences in Texas, Florida, New York, Illinois, Pennsylvania.

Mark is also a widely sought after lecturer and panelist on all aspects of music business. This includes; "Copyright, Copywrong, Copy Confusion" a clinic on copyrights for the educator, "The Role of the Producer in the Studio," "Recording Techniques for Classical Ensembles," "Jazz Band Recording Techniques," "The History of the Wind Band and It's Recorded Archives" are a few of his clinic titles.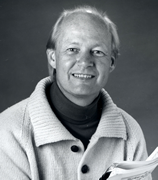 Peter Perret
Clemmons, NC


Born in Minnesota to a family of artists and scientists, Peter Perret (instrumental performance, conducting) is the Conductor Emeritus of the Winston-Salem Symphony, having served as Music Director from 1978 to 2004. Previously, Perret had served the Buffalo Philharmonic as Exxon/Arts Endowment Conductor for three years, and before that he was Principal Conductor of the Capetown Symphony (South Africa). He received advanced degrees in music from the Royal Conservatory of Brussels and the Academia Chigiana in Siena. He became the first staff producer of music programs for the French-Swiss television network. Perret frequently leads workshops on the relationship of music to learning and has co-authored the book (with Janet Fox), "A Well-Tempered Mind; Using Music to Help Children Listen and Learn," aimed at parents and teachers, published by the Dana Press in 2004 and 2006. He is a founding member and former chairman of the Board of Directors of the Arts Based Elementary School, a public charter school located in Winston-Salem, NC. Currently, Perret leads two New Horizons Bands, substitutes in the public schools (French and music) and writes reviews for the Classical Voice of North Carolina.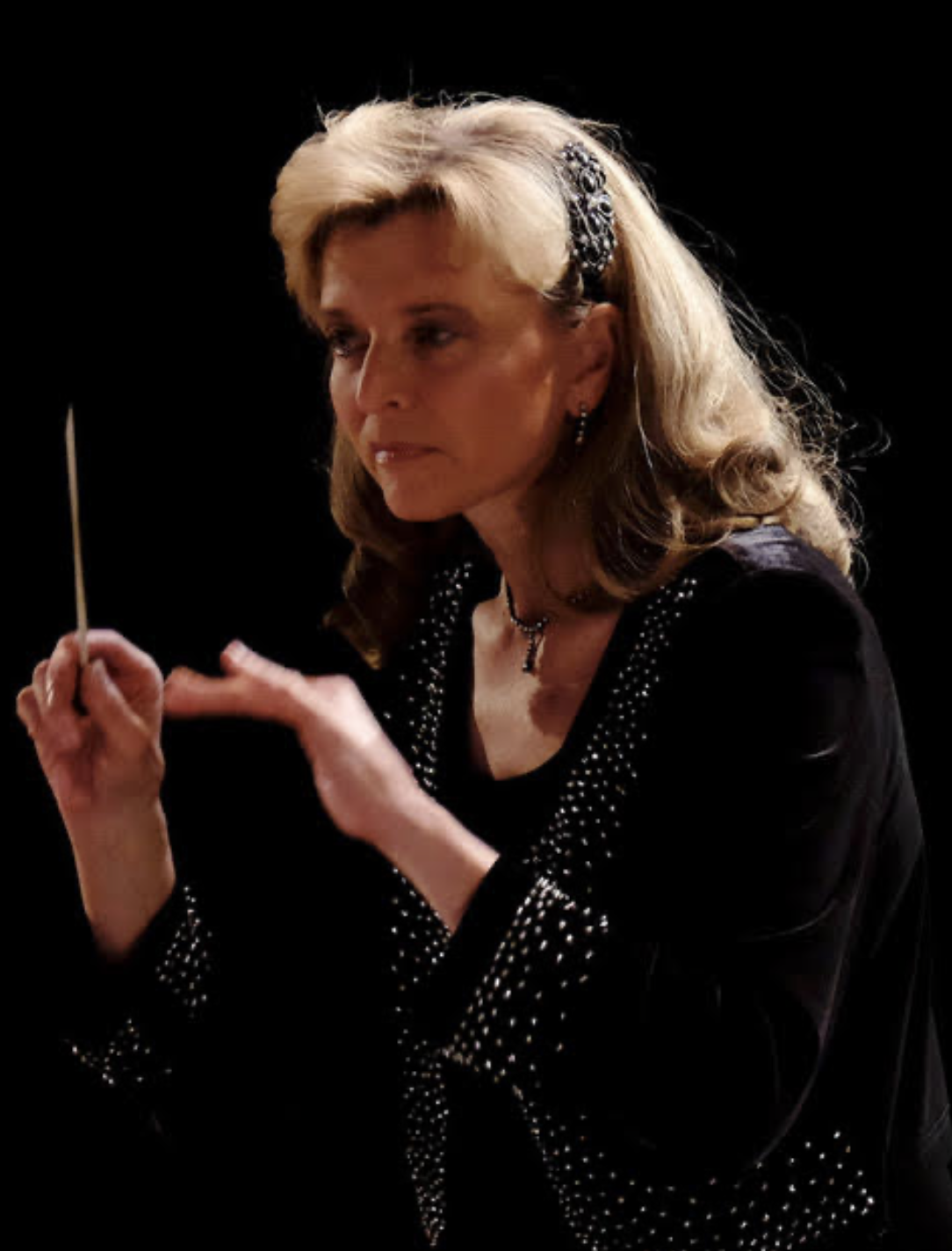 Ulli Reiner
Poway, CA


Ulli Reiner, a five-time nominated Grammy Education Award finalist since 2016 and a top ten Finalist for 2017, Ms. Reiner is the epitome of music. Music is her life as an educator, conductor and violinist. She is the Orchestra Director for the Poway Unified School District since 1983. Ms. Reiner is an adjunct faculty member of Palomar College, Concertmaster of the Palomar Symphony Orchestra for 30 years, founder, Orchestra Manager and Concertmaster of the PUSD Adult School Poway Community Symphony Orchestra and Artistic Director of the PUSD Adult School Poway Community Symphonette.  Ms. Reiner is also Artistic Director and co-founder of the Youth Philharmonic Orchestra String program and formerly conductor and co-founder of the Civic Youth Orchestra-Intermediate String Orchestra and Chamber String ensembles.  She was the founder and Orchestra Director of the Poway High School Symphony and has taught orchestra at Mt. Carmel High School, Black Mountain Middle School, Mesa Verde Middle School, and Meadowbrook Middle School.  She is currently the Orchestra Director at Bernardo Heights Middle School, Twin Peaks Middle School, and also is the instructor for the Music Appreciation classes offered to non-music students. 

A graduate of the University of Missouri-Kansas City Conservatory of Music, as a full scholarship recipient, she received a Bachelor of Music Education degree with emphasis in violin and viola performance and went on to graduate study at San Diego State University as first violinist with the Graduate String Quartet in residence, the University of Southern California, and the University of San Diego, having worked towards three master's degrees in music education, Suzuki violin and violin performance.  Her violin and viola teachers have included Melvin Ritter-Concert Artist, Tiberius Klausner-former pupil of Ivan Galamian of Juilliard, Yukiko Kamei-Assistant to Jascha Heifetz at USC, Noumi Fisher-MGM recording artist, Milton Thomas-Professor of Viola at USC and her father, Rudolf Reiner.  She is also a direct descendent of the great conductor, Fritz Reiner.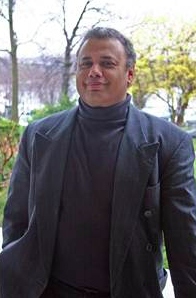 Kevin Scott
New Hampton, NY


A composer-conductor based in the lower Hudson Valley region of New York State, Kevin Scott (instrumental performance and conducting) studied conducting at the Mannes School of Music with Yakov Kreizberg, and privately with Edward Cruz-Carrion. In addition, Scott studied composition at Herbert H. Lehman College (CUNY) in the Bronx with John Corigliano and Ulysses Kay, and with Christine Berl and David Tcimpidis at the Mannes School of Music.


Scott has conducted several professional and avocational orchestras throughout the greater New York region, as well as in Atlanta, Philadelphia and Varna, Bulgaria. He was the music director of the Doctor's Orchestral Society of New York (1990-92), the Schubert Music Society (1993-2001), the Central City Chorus (2000-01) and the Metropolitan Philharmonic, which he founded in 1985 and continued as its director until 1989. He was also Resident Conductor of the Bronx Symphony Orchestra from 1995 to 1998. Most recently, Scott was for eight years the director of the SUNY Orange Symphonic Band at SUNY Orange (County Community College) in Middletown, New York.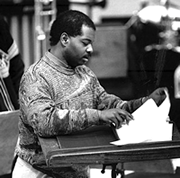 Kirk Smith
Houston, TX


Kirk Smith (instrumental performance, conducting), a native of Baltimore, Maryland, has just been named Co-Principal Conductor of the NEW Black Music Repertory Ensemble at Columbia College in Chicago. This appointment was announced after a twenty year association as a regular guest conductor with the Center for Black Music Research. Previously, Kirk was Director of Orchestral Activities at the University at Albany where he conducted the orchestra and the wind ensemble; earlier, he was Co-coordinator of Instrumental Music Education and Director of Orchestral Activities at California State University at Hayward. Smith was Director of Orchestra Activities at Iowa State University from 1989 to 1998 and served two seasons as Music Director of the Central Iowa Symphony and completed a one year appointments as Music Director of the Fort Dodge Symphony Orchestra and as Music Director of the Centennial Philharmonic in Denver. Mr. Smith has guest conducted throughout the country, including appearances in Los Angeles, San Francisco, Nashville, Atlanta, Cleveland, Boston, Houston, Dallas, Baltimore, Denver, Boulder, Montana, Wisconsin, Iowa, New York, Oregon, Nevada, Minnesota, Florida, Wyoming, Maine, Mexico, and Taiwan. Recent engagements include the Des Moines Symphony, the Dayton Philharmonic, the Amarillo Symphony Chamber Orchestra, the Orquestra de Sinfonia Oaxaca (Mexico), as well as an extensive list of public school all-state, all-region, and all-county festivals across the country. Kirk Smith earned a BME and a Performance Certificate in clarinet from Shenandoah University, a MA degree in Conducting from the Lamont School of Music at the University of Denver, and was a doctoral fellow in conducting at Ball State University. He pursued advanced studies in conducting at the Aspen Music Festival, the Conductors Guild Summer Institute, the world-renowned Pierre Monteux School for Conductors, and the International Workshop for Conductors in Zlin, Czechoslovakia. Smith's principal conducting teachers were Charles Bruck, Harold Farberman, and James Setapen. Kirk is based in Houston where he grows his own consulting firm, Smith Music Associates.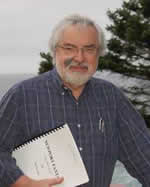 Greg A. Steinke
Depot Bay, OR
Dr. Greg A Steinke (instrmental performance, conducting, composition) is retired, former Joseph Naumes Endowed Chair of Music/Art and Associate Dean of Undergraduate Studies, Marylhurst University, Marylhurst, Oregon; Associate Director, Ernest Bloch Music Festival ('93–97) and Director, Composers Symposium ('90–97) (Newport, OR); served as the National Chairman of the Society of Composers, Inc. (1988–97); currently Secty/Treas of Art Culture Nature, Inc. Composer of chamber and symphonic music and author with published/recorded works and performances across the U. S. and internationally; speaker on interdisciplinary arts, and oboist specializing in contemporary music. His most recent composition honors include: Finalist (of 4)- '01 Seoul International Composers Competition. Winner of Delta Omicron International Music Fraternity Composition Competition, '02. Honorable Mention - '02 "Britten-on-the-Bay" Composition Competition Series XIII (Saxophone Quartet). Special Mention – '03 USA International Harp Competition (Solo Harp). Finalist/Winner – '04 of COMA Open Score Project in England (Generic Quartet). Honorable Mention - '05, VIII International Composition Competition of the Corfu Festival (Guitar). Co-winner of First Prize – '08 2008 Areon Flutes International Chamber Music Competition (Flute Duet). Holder of 2009 Oregon Individual Artist Fellowship.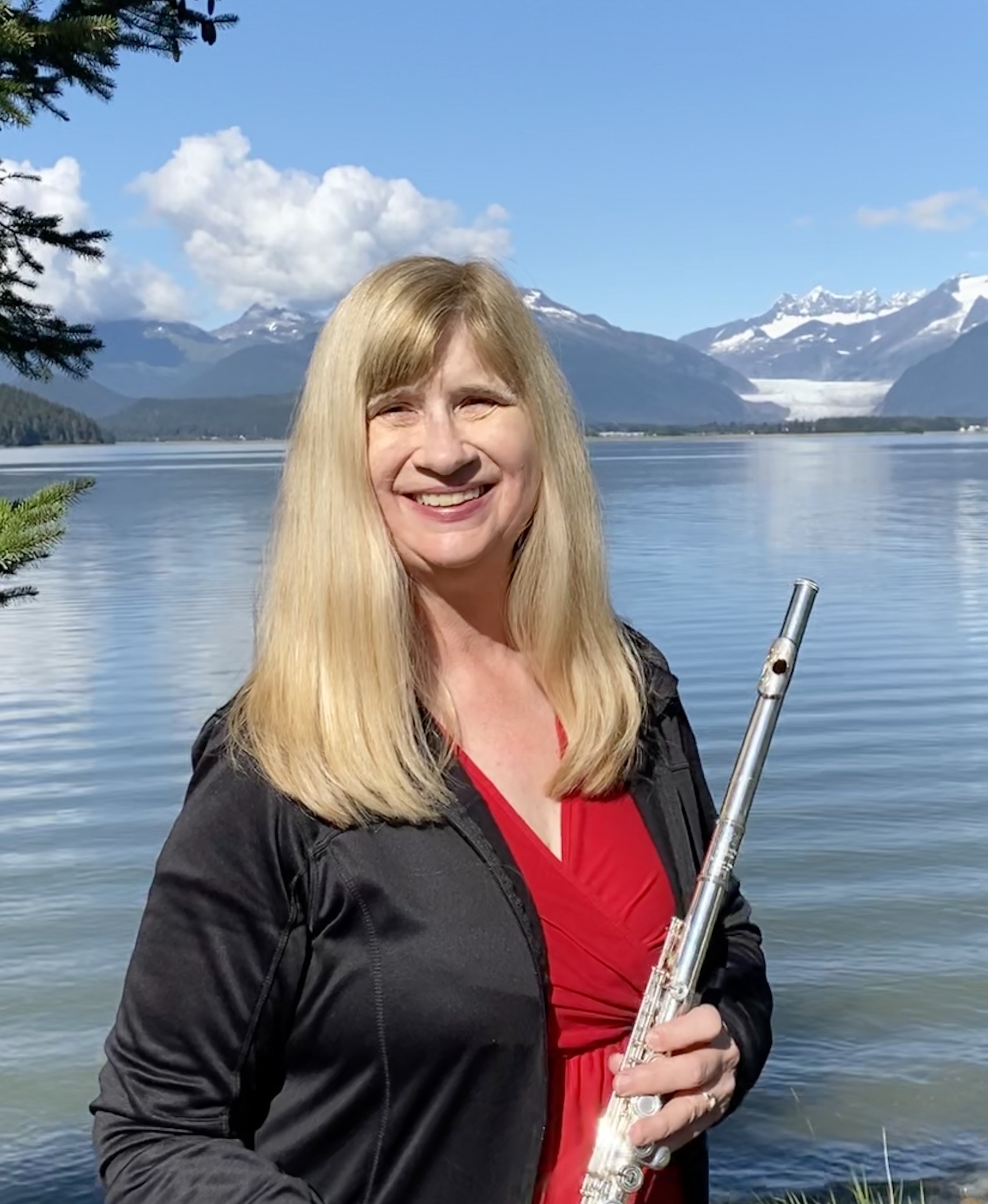 Julia Vasquez
Missoula, MT


Julia Vasquez (instrumental performance, conducting), of Missoula, Montana, has played flute and piccolo in the Missoula Symphony since 1986. Earlier she was piccoloist in Orchestra Iowa and taught at Cornell College. In 2000, she won the Convention Performers Competition and performed Gunther Schuller's Concerto at the National Flute Association's Columbus convention. She was also a winner in this competition in 2007. Vasquez played in the Professional Flute Choir at conventions in Los Angeles and Boston, and was a guest soloist at the National Organ Convention in Chicago in 2006. Most recently, she was guest soloist at two concerts for the Pacific NW Composer's Conference in April 2014. Vasquez has performed extensively as a recitalist and soloist. She teaches flute privately and is principal flutist with the Missoula Children's Community Theatre. She received flute performance degrees from the New England Conservatory of Music and Northern IL University. Julia Vasquez was recently recognized for her years of service to The American Prize.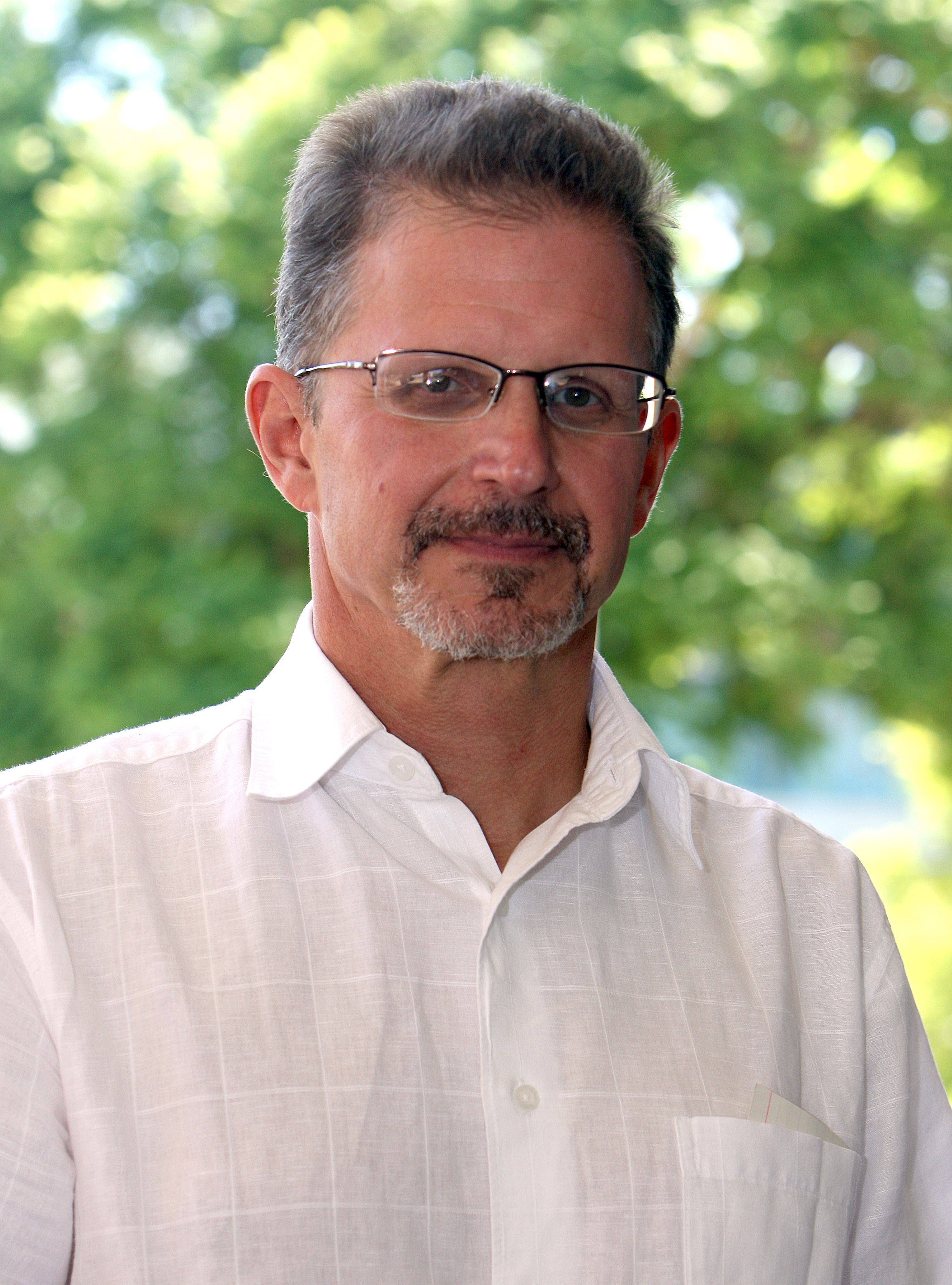 Ken Walicki
Brea, CA


Ken Walicki is an American composer who is widely recognized and acknowledged for his dramatic, and engaging music, which reflects the times in which we live. Because of his unusual and interesting background, his sound world has evolved into a unique combination of Art, Pop, Jazz, and World music. Walicki's influences include Gyorgy Ligeti, the Beatles, Led Zeppelin, Public Enemy, and much more. He was one of the first composers to use turntables in his music and the first composer to have turntables and a D.J. as regular members in a standing ensemble.

His music has been performed throughout the world by, among others, the Kronos Quartet, ETHEL, the New Century Saxophone Quartet, the Soldier String Quartet, the Divan Consort, and members of the New York Philharmonic, The Los Angeles Symphony, The Los Angeles Chamber Symphony, The Detroit Symphony, The Pacific Symphony, the Istanbul Borusan Orchestra, and the SWR Kaiserslautern Orchestra. He was the composer-in-residence for the new music ensemble The Divan Consort.

Walicki has received grants and commissions from a variety of organizations and performing ensembles including the American Composers Forum, the National Endowment for the Arts, the Jerome Foundation, the Kronos Quartet, the Mary Flagler Cary Trust, and Meet the Composer.

Growing up playing guitar in local Detroit garage bands, Walicki decided, at early age, he wanted to dedicate his life to music. His education included a three-year period in Germany as a Fulbright scholar where he studied with Karlheinz Stockhausen, Helmut Lachenmann, and Rolf Hempel. He was also an active participant in master classes with Aaron Copland, Samuel Barber, and William Schumann. After returning from Germany, he studied with Jere Hutcheson at Michigan State University where he received his Ph.D.

Walicki enjoys traveling and finds it to be a fantastic source of inspiration. After spending a large amount of time in the Middle East and the Indian Subcontinent, he has found these cultures to be particularly close to his heart. Together these experiences have made him a composer of diverse, accessible, physically, and spiritually moving, yet intellectually rigorous music. In addition to his music being presented in traditional concert music venues such as Lincoln Center in New York and the Liszt Academy in Budapest, his music has also been performed in new music clubs such as CBGB's, the Knitting Factory, and countless cafes and storefronts throughout the world. Without compromising his values, he has made a point of writing music that relates to people and their situations.

Walicki has collaborated with a variety of artists in the classical, pop, theater, film, and dance worlds, including Lydia Lunch, Dora Ohrenstein, the Doug Elkins Dance Company, Emmy winning producer/director Mark Obenhaus, American Opera Projects, Bermuda Triangle, Bang on a Can All-Stars, the Kronos Quartet, Divan Consort, and Ensemble Green. He was the founder and composer of the Ken Valitsky Ensemble, which included Regina Carter and Thomas Chapin as members.

Previously, besides being on the faculty at New York University, Walicki has taught composition in Istanbul, Turkey at the Center for Advanced Music Techniques (MIAM), a department of Istanbul Technical University. Currently, he lives in Southern California with his son, and the family dogs. His music is available on Knitting Factory Works, C.R.I., CRS Artists, Channel Records, Albany Records, and Ravello Records.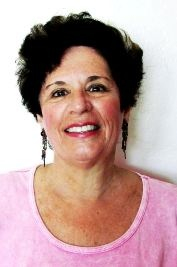 Judith Zaimont
Maricopa, AZ
Composer Judith Lang Zaimont (b. 1945) is internationally recognized for her distinctive style, characterized by its expressive strength and dynamism. Many of her 100 works are prize-winning compositions; these include three symphonies, chamber opera, oratorios and cantatas, music for wind ensemble, vocal-chamber pieces with varying accompanying ensembles, a wide variety of chamber works, and solo music for string and wind instruments, piano, organ, and voice.


Among her composition awards are a Guggenheim Fellowship; Maryland State Arts Council creative fellowship; commission grants from the National Endowment for the Arts and American Composers Forum; and grants to support recordings from the Aaron Copland Fund (American Music Center) and Ditson Fund (Columbia University). Over the past two decades, she has been Composer of the Year at Alabama University-Huntsville, Featured Composer at the Society of Composers International meeting, Filene Artist-in-Residence at Skidmore College, Composer in Residence at University of Wisconsin-River Falls, and Honored Composer at the 11th International Van Cliburn Competition (where both Gold Medalists selected and performed her music). Most recently she has been Featured Composer for National Federation of Music Clubs, Commissioned Composer of the California Music Teachers Association, Commissioned Composer for the International San Antonio Piano Competition, and recipient of a Aaron Copland Award (commissions, residency), a Commissioned Composer - Kaplan Foundation (work for wind ensemble) and recipient of a Bush Foundation Artist Fellowship in Composition.


Zaimont's music is frequently played in the United States (Carnegie Hall, Lincoln Center) and abroad; it is published ( MMB Music, Inc., Galaxy/ ECS, Vivace, Jeanné, C. F. Peters, Lyra, Walton) and recorded (Naxos, Albany, Arabesque, Koch, Leonarda, 4-Tay) and commissioned by ensembles and solo performers world-wide. Her orchestral music has been repeatedly recognized through prizes: First Prize - Gold Medal in the Gottschalk Centenary International Composition Competition (orchestra and chorus); First Prize in the Chamber Orchestra Composition contest to honor the Statue of Liberty Centennial (1986) - Chroma; and First Prize in the international McCollin Competition for Composers (for Symphony No. 1, performed by the Philadelphia Orchestra. Among orchestras that have performed and/or commissioned works are the Baltimore, Jacksonville, Philadelphia, Greenville (SC), Rockford (IL), Mississippi, Madison (WI), Harrisburg (PA), East Texas and Nassau (NY) symphonies, the Women's Philharmonic (CA), the Berlin Radio Orchestra (Germany), Czech Radio Orchestra (Prague), the Kremlin Chamber Orchestra (Moscow, Russia), Kharkov Philharmonic (Ukraine), Pro Arte Chamber Orchestras (NY and Boston), and others; and wind ensembles at Florida State University, University of Minnesota, Georgia State, and University of Virginia. Her vocal and choral works have been featured by the Elmer Isseler Singer (Canada), American Vocal Arts Theatre (CT), Florilegium Chamber Choir, New York Virtuoso Singers, Amor Artis, Canticum Novum, Plymouth Music Singers, the Gregg Smith Singers, La Vie Ensemble and the Dale Warland Singers, Ernst Senfft Chor (Berlin), and Laudebus (London) among others. Her music is the subject of twelve doctoral dissertations to date.


Zaimont is a distinguished teacher, formerly a member of the faculties of Queens College and Baltimore's Peabody Conservatory of Music. She held the post of Professor of Music and Chair of the Music Department at Adelphi University and from 1992 to 2005 she served as Professor of Composition at the University of Minnesota School of Music. Since retiring from full-time college teaching in fall 2005, she continues to be active as clinician, frequent adjudicator and masterclass presenter across the US and abroad. Zaimont is also the creator and editor-in-chief of the critically acclaimed book series, The Musical Woman: An International Perspective (3 vols., Greenwood Press).
Judges of Choral Performance, Voice & Conducting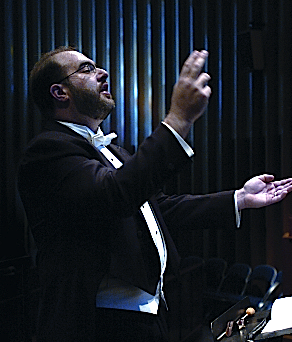 Daniel Abraham
Washington, DC


Conductor Daniel Abraham (choral performance, voice, conducting) is artistic director and conductor of The Bach Sinfonia, based in Washington, D.C., now in its seventeenth season. This vibrant and exciting ensemble and its equally dedicated leader have created performances garnering praise from many noteworthy sources. The Washington Post has praised Abraham's performances as having "uncommon precision and exuberant vitality," being "bright, energetic, and lovingly shaped" and showing "keen insight and coherence." As a recognized specialist in period-instrument performance, Daniel Abraham is much sought-after for his expertise in this field as well as in the broad orchestral and choral-orchestral scene.
Abraham currently records for the Sono Lunimus label and his discography includes critically acclaimed recordings of Handel's Alexander's Feast, Bach's rediscovered Alles mit Gott und nichts ohn' ihn, the premiere of the Biber Stabat Mater, psalms by Rossi and Carissimi's Historia di Jephte [on Passion and Lament: Choral Masterworks of the 17th Century], the motets of J. S. Bach, and works by Vivaldi including the complete works for lute with Grammy nominee Ronn McFarlane [The Art of Vivaldi's Lute].
Much sought after as a guest conductor, Daniel Abraham's performances have been nationally broadcast on NPR's Performance Today. Some of his more recent performances have included appearances at the John F. Kennedy Center for the Performing Arts, the Concert Hall of the Music Center at Strathmore and The National Women's Museum of the Arts. He has prepared choruses for the Kennedy Center Honors Gala (PBS) and the national broadcast of Christmas in Washington (TNT). He also appeared on the nationally syndicated PBS series History Detectives during its initial season.
Daniel Abraham holds advanced degrees in conducting and musicology from the University of Maryland. He was a conducting fellow under the tutelage of renowned Bach interpreter Helmuth Rilling at the 1997 Oregon Bach Festival. He is also associate professor of music at American University where students are enticed by his courses ranging from The Music of Bach, Handel & the Late Baroque to A History of Rock-n-Roll in addition to other performance-based choral and orchestral ensembles.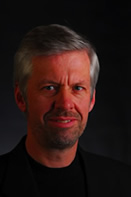 Gregory J. Aune
Saint Peter, MN


Associate Professor of Music Gregory J. Aune (choral performance, conducting) is in his fifteenth year as conductor of the Gustavus Choir. A 1976 graduate of Concordia College, Moorhead, Minnesota, he holds graduate degrees from the University of Iowa including a D.M.A. awarded in 1987. His postgraduate experiences include study and performance with the Robert Shaw Choral Institute at Carnegie Hall. At Gustavus, Dr. Aune conducts the Gustavus Choir, the Chamber Singers, and St. Ansgar's Chorus, teaches classes in conducting and choral literature, and serves as music director of the annual Christmas in Christ Chapel services. Choirs under his direction have twice appeared at conventions of the North Central ACDA and at conventions of the Kansas and Minnesota Music Educators Associations. Dr. Aune served as Music Director and Conductor of the Gustavus Symphony Orchestra in 2009-10. In addition to his choral work at Gustavus, Aune serves as Sanctuary Choir director at First Lutheran Church in St. Peter.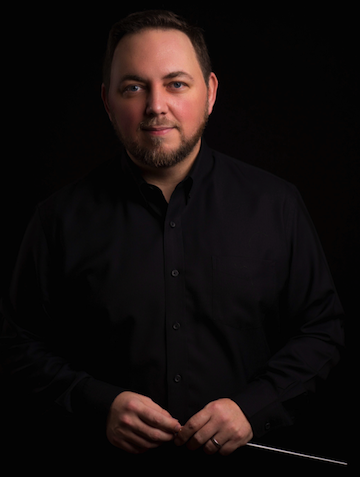 Casey Cook
Washington, DC


Dr. Casey Cook is a dynamic choral musician and educator, moving fluently between the fields of conducting, composition, and vocal performance. He is increasingly sought after as an adjudicator, clinician, and guest conductor.
Dr. Cook holds a wide array of positions in the Washington, DC area. He serves as a Musician in Residence at American University and as the Director of the American University Chorus, as the Membership and Operations Associate at Chorus America, and just finished a year as the interim assistant conductor and chorusmaster of the Cathedral Choral Society at Washington National Cathedral. He was awarded a doctor of musical arts degree in choral conducting from the University of Arizona for his research efforts into the compositional completion of Gerald Finzi's Requiem da Camera. He also holds a bachelor's degree in music education from Miami University, and a master's degree in choral conducting from the University of South Florida.
He has studied conducting and composition with some of the true masters of the art, including Dale Warland, Peter Phillips, Robert Spano, Weston Noble, John Alexander, Morten Lauridsen, Norman Dello Joio, Simon Carrington, Robert Summer, Ethan Sperry, and Stephen Paulus.
He has previously served as the Director of Music at Holy Trinity Lutheran Church in Falls Church, VA, the Assistant Director of the Tucson Chamber Artists (now called True Concord Voices and Orchestra) and the Associate Director of The Reston Chorale.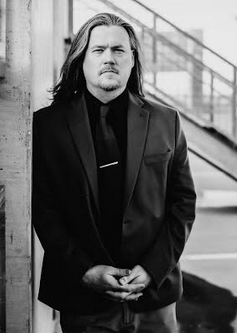 Daniel Farris
Oklahoma City area, OK

Daniel Farris is in his fifteenth year at Southwestern Oklahoma State University. He is the Professor of Music and director of choral activities of Southwestern's music department. Daniel directs music education camps and workshops and is a regional and international scholar, having presented topics and research for the Athens Institute of Education and Research (2010 Athens, Greece), Southwestern American Choral Directors Association (2012 Dallas, TX, and 2020 Little Rock, AR), and other conferences. He has conducted honor choirs in Texas, Oklahoma, Missouri and his Chamber Choir will compete in an international choral competition in Florence, Italy, this summer 2022. Daniel is actively sought as a clinician, conductor, and adjudicator, working with public schools and universities in the Southwestern United States and beyond.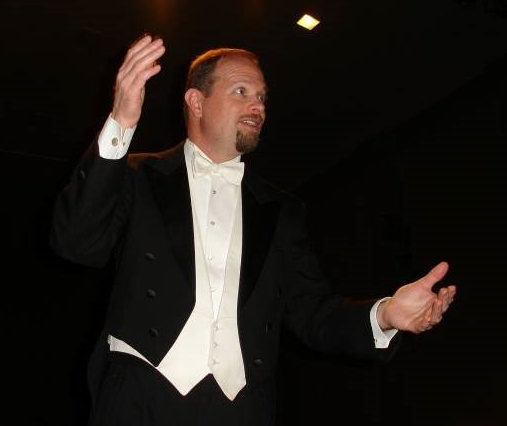 David B. Gardner
Seattle, WA


Dr. Gardner (choral performance, conducting) is the Director of Traditional Worship and Arts at University Presbyterian Church in Seattle. Prior to coming to UPC, he served for ten years as Director of Choirs at Southwestern College in Winfield, KS. Dr. Gardner is the recipient of numerous awards, including a second-place finish in the graduate division of the American Choral Directors Association National Student Conducting Awards Competition. He has conducted twice in New York City's Carnegie Hall, and has conducted for Easter Sunday mass at the Basilica of St. Mark in Venice, Italy. He has performed as a vocal soloist, conductor, and chorus member with Wichita Grand Opera, and has prepared choruses for the Wichita Symphony Orchestra, Wichita Grand Opera, the Tucson Symphony Orchestra, and the University of Arizona Symphony. Other past projects include performing in concert and recording with Linda Ronstadt (A Merry Little Christmas, Elektra Records), conducting the world premiere performance of "Send Down the Rain" by New York composer Andrew Teirstein, and organizing and conducting 350 singers and instrumentalists in a memorial performance of the Mozart Requiem on September 11, 2002. His principal conducting mentors have been Maurice Skones and Bruce Chamberlain. Dr. Gardner is a Past President of the Kansas Choral Directors Association and a member of the National Association of Teachers of Singing. He and his wife Cheryl live in the Seattle area with the youngest of their four daughters.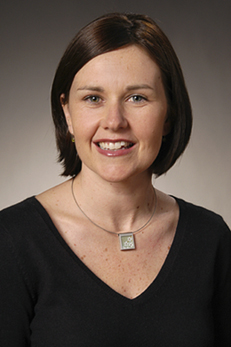 Sandra Howard
Keene, NH


Dr. Sandra Howard serves as Associate Professor of Music at Keene State College and is the Coordinator of Music Education and Choirs. She teaches courses in general and choral methods, conducting, supervises methods practicum and student teaching. In addition, she conducts the KSC Chamber Singers, who regularly perform throughout New England and recently in Canada and Germany. Howard earned a Bachelor of Music in Music Education and Master of Music in Vocal Performance from the University of Maine and a Ph.D. in Music Education/Curriculum and Instruction from the University of Missouri-Kansas City. She taught choral and general music at Kennett Middle and Senior High Schools in Conway, New Hampshire. Howard also served as an adjunct faculty member at Granite State College, Blue River Community College in Missouri, and the Conservatory of Music and Dance at the University of Missouri-Kansas City. Dr. Howard is an active presenter at SRME and SMTE Research Symposia, ACDA and NAfME state, regional, and national conferences. Her scholarship has been published in the Journal of Research in Music Education, Missouri Journal of Research in Music Education, The Choral Journal, Teaching Music, UPDATE: Applications of Research in Music Education, and NHMEA Quarter Notes. She recently served on the Music Educators Journal Editorial board. She is a Past President of the New Hampshire Music Educators Association and currently the NHACDA Treasurer. Dr. Howard is the recipient of the 2016 Campus Compact for New Hampshire Presidents' Good Steward Award and 2017 NHACDA Choral Director of the Year Award. She serves as an educational consultant, enjoys collaborating with singers of all ages, and is an active conductor and clinician for festival honor choirs.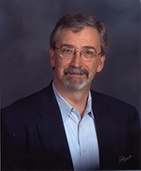 William McConnell, Judge Emeritus
Laurinburg, NC

Congratulations to Dr. William McConnell, who will be leaving us after two excellent seasons of work as a judge for The American Prize to assume the post of Executive Director of the Presbyterian Association of Musicians. Thank you, Dr. McConnell.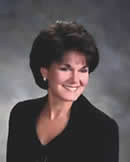 Nancy Menk
Notre Dame, IN


Nancy Menk (choral performance, conducting) holds the Mary Lou and Judd Leighton Chair in Music at Saint Mary's College, Notre Dame, Indiana, where she is Professor of Music and Director of Choral Activities. Dr. Menk is Conductor of the award-winning South Bend Chamber Singers and the 120-voice Northwest Indiana Symphony Chorus. She holds the B.S. and the M.A. degrees in Music Education from Indiana University of Pennsylvania, and the M.M. and the D.M.A. degrees in Choral Conducting from the University of Cincinnati College-Conservatory of Music. Her teachers have included Earl Rivers, Elmer Thomas, Helmuth Rilling, and Teri Murai. At Saint Mary's College, Dr. Menk conducts the Women's Choir and the Collegiate Choir, teaches conducting, and prepares the Madrigal Singers for the annual Christmas Madrigal Dinners. Under her direction, the Women's Choir has performed at the American Choral Directors Association national convention in Los Angeles in February 2005, and has recorded four critically acclaimed compact discs of music for women's voices on the ProOrgano label. Dr. Menk also teaches graduate conducting at the University of Notre Dame. She has conducted All-State Choirs in Colorado, Delaware, Indiana, Kentucky, North Dakota, and Pennsylvania. In February 2013 she will make her 6th appearance at Carnegie Hall, conducting Carol Barnett's The World Beloved: A Bluegrass Mass, with Monroe Crossing. (Dr. Menk is on leave-of-absence in 2018-19)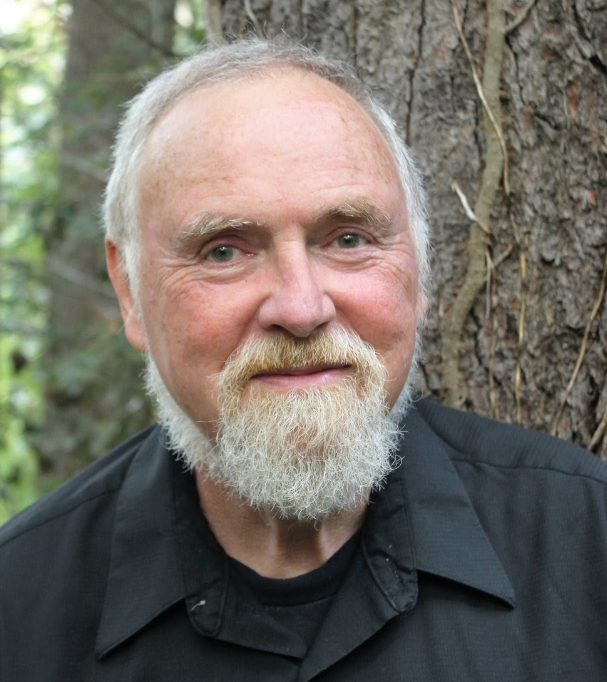 Brian O'Connell
Lexington, MA

Brian (choral performance and choral composition) is the Founder/Director of the Sarteano Chamber Choral Conducting Workshop in Tuscany, where in 2021 he will be joined by Simon Carrington and Bronislawa Falinkska for their seventeenth year of collaboration. (sarteanochoralworkshop.com)
Brian has held faculty appointments at The Boston Conservatory, Berklee College of Music, Tufts University, New England Conservatory, Boston University and Northeastern and presently at University of Massachusetts/Lowell, where he teaches conducting. For nine years Brian was the chair of the Voice Department at Berklee College and was director of the Concert Choir for fifteen years. He has been the director of six adult choral societies and is past director of the Handel & Haydn Society Youth Chorus and Canta Mundi (the Greater Boston Youth Touring Choir). He is a Certified Voice Therapist, having studied with David Blair McClosky at The Boston Conservatory.
He is the recipient of numerous awards and grants, including being the first recipient of the Massachusetts ACDA award for Choral Excellence (2005) and the Paul Smith Award (2009) given by the Massachusetts Instrumental and Choral Conductors Association.
Brian continues to be a sought after adjudicator and clinician, working with choral societies, college and high school choirs. He has presented workshops at many state and national conventions on varied topics related to choral performance.
Brian is an accomplished contemporary a cappella singer, having performed for many years in the Boston based professional group No Strings Attached. As well as his other duties, he is an adjudicator for collegiate and professional a cappella competitions throughout New England. www.choralconsulting.com.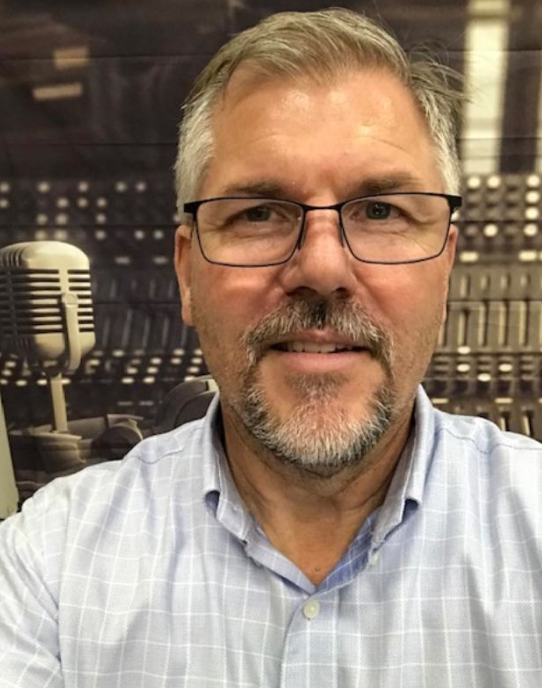 Michael Ogdon
Fresno, CA

Michael W. Ogdon completed a Music Education degree at Biola University and a Masters in Choral Conducting at San Jose State University. He has taught band, strings and choir at every educational level over the past 35 years. Mr. Ogdon is the director of choral activities at Central High School in Fresno, California and has been a member of The American Prize judging panel since its inception.
Jennifer Rodgers
Ames, IA

Dr. Jennifer Rodgers is the Assistant Director of Choral Activities and an Assistant Teaching Professor in the voice division at Iowa State University. She directs the Cantamus and Lyrica ensembles and her voice studio encompasses voice majors, performance arts majors, and non-majors. With a bachelor's and master's degree in voice performance, Dr. Rodgers is a voice pedagogue dedicated to work in the choral setting and bridging contemporary and traditional solo voice styles. She received her DMA in choral conducting from the University of Washington and has led college ensembles ranging from intimate a cappella groups to large mixed, TB, and SA choruses. She has also served as the artistic director for large community choruses in Virginia and Washington and for numerous church choirs. Her private studio vocalists span from developing to aging voices, both professional and avocational.
Dr. Rodgers' primary area of research is the definition and training of the choral singing voice and the development of an expanded field of choral pedagogy. Her dissertation, "A Voice in the Choir: Modernizing the Language and Practice of Vocal Pedagogy in the Choral Culture," draws from both solo and choral singing cultures and is nominated for the American Choral Directors Association Julius Herford prize. Additionally, she has presented internationally on the topic of musical self-image and avocational adult singers, and has a growing body of published work and presentation in choral relevance – a movement to examine the field of choral music through a lens of inclusivity and connective dialogue.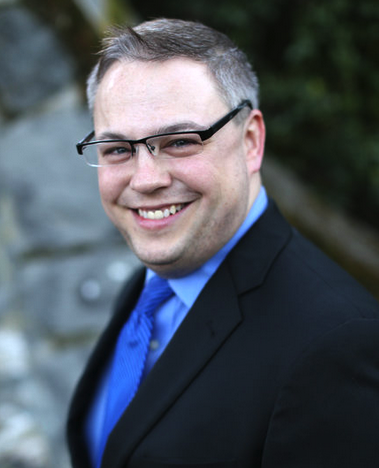 Jeremiah Selvey
Santa Monica, CA

Dr. Jeremiah Selvey is the Director of Choral Activities and Professor of Vocal Music at Santa Monica College in Santa Monica, California, where he conducts the SMC Concert Chorale and the SMC Chamber Choir. He also co-directs and sings professionally with Chorosynthesis Singers, a 12-voice, professional, project-based chamber ensemble in Seattle, Washington. Dr. Selvey has performed throughout North America, New Zealand, Australia, and Europe in world class venues, such as the Sydney Opera House, Symphony Hall in Chicago, The Vatican, Benaroya Hall and McCaw Hall in Seattle, and Peachtree United Methodist in Atlanta. Additionally, Dr. Selvey regularly guest conducts and teaches voice master classes and choir clinics at all levels. He was recently interviewed for feature articles in both The Choral Journal and The Voice for his entrepreneurship in and vision for professional choral music. He has also published in The Choral Scholar and the Bulletin of the Council for Research in Music Education.

Dr. Selvey was nationally recognized for his conducting and named The Winner of The American Prize in Conducting 2017, Professional Choir Division. He conducts music from all musical periods and specializes in modern choral music, especially championing the music of established and emerging living composers. Dr. Selvey is active in curating and performing music that is socially conscious with content that is relevant to today's environment and socio-cultural climate. Since January of 2016, he has performed at least 16 choral premieres, some of which will be released in the double-CD Empowering Silenced Voices. Dr. Selvey is a co-artistic director, baritone, and post-production producer on this 2-CD album, which is scheduled for release in Spring 2018.

Dr. Selvey is a beloved vocal coach and private instructor for more than 15 years, including voice positions at Blackburn College, Southern Illinois University Carbondale, Thames Valley Music School, and Santa Monica College.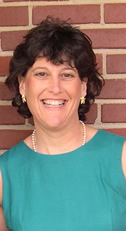 Bonnie Borshay Sneed
Waco, TX


Dr. Bonnie Borshay Sneed (choral performance, conducting, voice) has been a collegiate choir director for over twenty years, and has taught high school in Oklahoma, Texas and Florida. Dr. Sneed made her Carnegie Hall conducting debut in 2007 with singers from Oklahoma, Texas and Alabama. Her collegiate expertise includes preparing students to be public school choral directors, church choir directors, and vocalists. She has taught undergraduate and graduate courses in conducting, voice, choral methods, choral literature, and diction.

Dr. Sneed has been a clinician for Honor Choirs and Workshops in several states, as well as serving as an adjudicator for national organizations in the area of scholarship and conducting. In 2011 she conducted and presented at the National American Choral Director's Conference in Chicago. She earned the BME from Furman University, the MM from Southern Methodist, and the DMA from Michigan State University.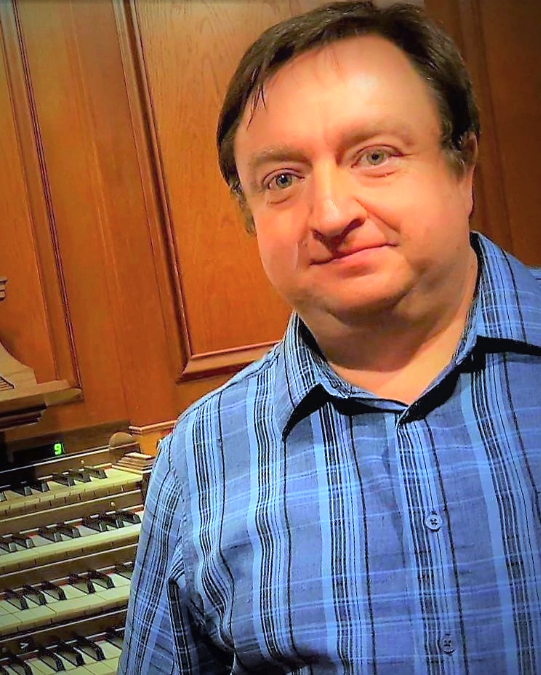 Thomas R. Vozzella
Kansas City, MI


Thomas R. Vozzella, BS, MM, DMA, FFSC is Director of Music—Organist at St. Andrew's Episcopal Church, Kansas City, USA,  and a Staff Organist at the Community of Christ World Headquarters. He has served the American Guild of Organists as Dean of the Black Hills Chapter, American Choral Directors Association as the National and South Dakota Chair for Music in Worship, has taught at institutions of higher education in Tennessee, South Carolina, Alabama and Kansas, and on the faculty at Waldon University's online Ph.D program in Fine Arts. His choirs have sung for Tennessee ACDA, The White House, by invitation of President and Mrs. George W. Bush, The Harlem Globetrotters. His choirs have also received invitations to perform at Kansas Music Educators Association and Texas Choral Directors Association conventions. 

As a presenter/performer, he has presented at state, regional and national American Choral Directors Association and American Guild of Organists Conventions, toured in twenty-six states, the District of Columbia and eleven countries, most recently in Germany. His compositions appear in six catalogues and have received five ASCAP Plus Awards. Vozzella's biography has appeared in International Who's Who in Music, in America, and in the World. Thomas holds degrees from the University of South Carolina, The University of Louisiana-Monroe, Eastern Nazarene College, with additional study at The Royal School of Church Music—UK, University of Missouri-Kansas City, and Nazarene Theological Seminary.  Advanced conducting study has been as a Fellow at the Conductor's Institute of South Carolina twice with Donald Portnoy, in the Czech Republic with Tsung-Ye, and Bulgaria with Harold Farberman. Vozzella has studied choral conducting with Greg Larkin, Ed Deckard, Larry Wyatt and Richard Conant; organ with Lambert Brandes, John Ditto, master classes with Peter Hurford, Marie-Claire Alain and John Obetz.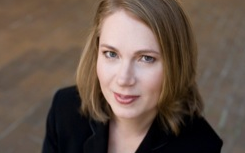 Giselle Wyers
Lake Forest Park, WA
Giselle Wyers (choral performance and conducting) is Associate Professor and Chair of Choral Studies and Voice at the University of Washington, where she conducts the University Chorale and teaches courses in choral conducting and voice. University Chorale's debut CD, Climb, won third prize in the collegiate division of the American Prize for Choral Performance in 2012.

As a guest conductor, Wyers has led high school honor choirs in New York (Alice Tully Hall, Lincoln Center), Georgia, Connecticut, Washington, Alaska, Idaho, and Vancouver, Canada. She has conducted semi-professional ensembles across the United States and in Europe. She conducted the ACDA NW Women's Honor Choir in 2012 and the Alaska All-State Women's Honor Choir in 2013.
As a composer, Wyers edits the "Giselle Wyers Choral Series" through Santa Barbara Music Publishing Company. This series features many choral compositions by Wyers and champions the works of other emerging composers. Her work "The Waking" was recorded by Choral Arts Ensemble on the Gothic Records label. Commissions for her music have been wide ranging, including the Chamber Choir of Europe, A Capella Koor Cantabile of the Netherlands, Cascadian Chorale, Choral Arts Ensemble, Dolce Canto Chamber Choir, Virginia Chorale, Georgia Tech Chamber Singers and the University of Tennessee Men's Glee.

Wyers' dedication to exposing audiences to the music of contemporary American composers is apparent in her work with Solaris Vocal Ensemble, a 12-voice solo ensemble of professional singers who are currently producing their first album of American world premieres for electronics and choir, by Ingram Marshall, Frances White, Anne LeBaron and Meredith Monk.
Judges of Voice, Opera, and Musical Theater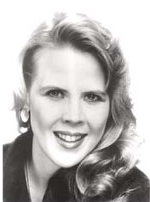 Margaret Astrup
Hamden, CT


Dr. Margaret Astrup (voice, opera/music theater) is well known for her interpretations of contemporary American music. She has premiered works by Seymour Barab, Otto Luening, Ruth Schonthal, Judith Zaimont, Richard Auldon Clark, David Sampson, Jorge Martin, and numerous other contemporary composers. With the Manhattan Chamber Orchestra, she has performed Knoxville, Summer of 1915 by Samuel Barber (also broadcast on WNYC), Collages by Ruth Schonthal, Cosmos Cantata by Seymour Barab and Kurt Vonnegut and songs by Otto Luening, William Grant Still, Seymour Barab and Richard Auldon Clark. In New York she has appeared in many contemporary American operas for which she has received critical acclaim in The New York Times, The New Yorker, New York Magazine, The London Financial Times and the New York Daily News.

In addition to contemporary American repertoire, Dr. Astrup has also been featured in Hums and Songs of Winnie-the Pooh, by Oliver Knussen (Manhattan Chamber Orchestra), Schoenberg 2nd String Quartet (Manhattan String Quartet) and Kammermusik, by Finn Høffding (Vinland Ensemble) with whom she was awarded an American Scandinavian Foundation Award for the Advancement of Scandinavian Culture in America. Dr. Astrup has also performed opera and operetta standards extensively with regional opera companies throughout the country as well as with several music festivals and educational touring companies.

Dr. Astrup has performed solo recitals and solo works with orchestras in most of the New York concert venues and overseas. Her recordings include songs by Otto Luening, William Grant Still, and Alec Wilder with the Manhattan Chamber Orchestra on the Newport Classic label and Cosmos Cantata by Seymour Barab for the Kelios/Helicon label and Songs by Ruth Schonthal on Albany Records. Together with violinist Eric Lewis (WCSU string faculty) she is currently recording works for violin and voice, including works by Holst, Vaughan Williams and Rebecca Clarke based on the folk music tradition of the British Isles for Centaur Records.

Dr. Astrup earned her ME and Ed.D degrees in vocal pedagogy at Columbia University Teachers College. She also has an MM in vocal performance from the University of Wisconsin in Madison and a BM in vocal performance from Concordia College in Moorhead, MN where she also received certification in music education and earned a second major degree in English. Dr. Astrup also did doctoral studies at Indiana University where she taught in the Department of Music Education. She is currently head of the voice and opera programs at Western Connecticut State University. Former president of Connecticut chapter of the National Association of Teachers of Singing (NATS), she currently serves the national organization as NATS Connecticut District Governor.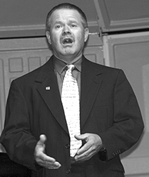 Donald Callen Freed
Omaha, NE


Donald Callen Freed, (voice) Professor Emeritus of Vocal Music at Sul Ross State University, Alpine, Texas, previously served as Instructor of Music at Hastings College, Hastings, Nebraska, as Visiting Instructor of Voice at the University of Nebraska-Lincoln and Instructor of Vocal Music at Peru State College. He holds the Ph.D. in vocal pedagogy and the M.M.. in voice from the University of Nebraska-Lincoln, and the B.M. in vocal music from Nebraska Wesleyan University, Lincoln. Additional studies were at the University of Iowa, Roosevelt University, and Oberlin College. Freed's teachers have included Donna Harler-Smith and Thomas Houser. He was one of twelve participants for the first National Association of Teachers of Singing intern program in 1991, where he studied with the late Barbara Doscher. He also has sung in several master classes with the late Richard Miller, noted voice pedagogue at Oberlin College. Dr. Freed is a published choral composer with Moon of Hope Publishing, Yelton Rhodes Music, Tetra/Continuo, and Coronet/Theodore Presser, receiving ASCAP composition awards from 2001 through 2010. His articles have appeared in The Choral Journal, for which he is a reviewer of books and music, The NATS Journal, and the Journal of Singing. He has presented papers, compositions, and lecture recitals at The College Music Society Great Plains and South Central Chapters, the National Association of Teachers of Singing, the Fourth International Conference on the Physiology and Acoustics of Singing, the Athens (Greece) Institute for Education and Research, and the Nebraska and Texas Music Educators Associations. A stroke survivor, he is a member of VSA Arts and interested in voice rehabilitation. In retirement, Dr. Freed pursues free-lance choral and solo work.
Anne Harley
Los Angeles, CA


Canadian soprano Anne Harley (voice, opera) specializes in performing music from early oral and written traditions, and in creating new works by contemporary composers. She has appeared as a soloist across North America and Europe with The Handel & Haydn Society, The Boston Camerata, Opera Boston, Opera Unlimited, The American Repertory Theatre, The Banff Centre for the Arts and at the Tanglewood Festival. In 2009-10, she premiered the role of Margaret Mead composed for her by Evan Ziporyn in the world première of his dance-opera "A House in Bali", in the Water Palace Theater in Ubud, Bali, and then subsequently performed the work at the BAM Next Wave Festival. The Boston Globe acclaimed her performance as Harper Pitt in the American première of Peter Eotvos's "Angels in America" as "vocally and dramatically outstanding." The Village Voice described her singing in the Boston Camerata's American Shaker program at Brooklyn Academy of Music as transmitting a "heart-wrenching purity." She has also performed as soloist in many standard oratorios of the baroque, and débuted in Europe at Amsterdam's Concertgebouw as the lead in Handel's Acis and Galatea. Her solo performances have been released on Naxos, Sony Classics, Dorian, and Musica Omnia, among others and she is a voting member of the Grammys. In 2000, she founded the ground-breaking early Russian music ensemble, TALISMAN, with Dr. Oleg Timofeyev (www.talismanmusic.org). Their first recording project won the Noah Greenberg award of the American Musicological Society. She received the doctorate in historical performance with a concentration in voice from Boston University (2006), and in 2009, joined the faculty of the Music Department at Scripps College.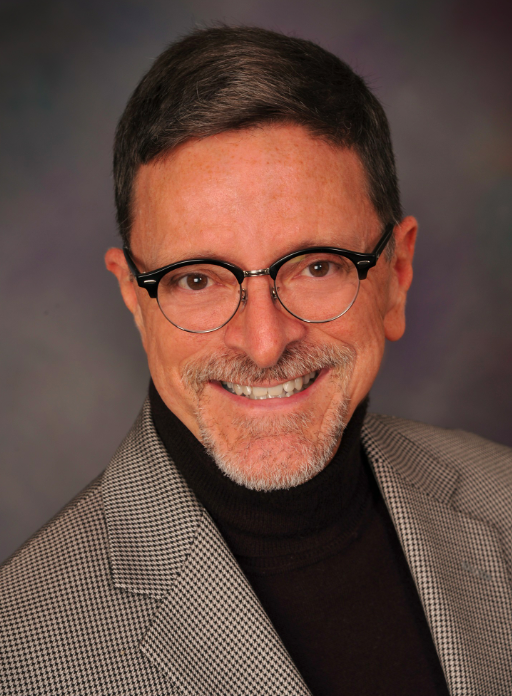 Donald Hartmann
Greensboro, NC


Donald Hartmann (voice, opera/music theater) has been described as possessing a, "big, rich voice with an amazing timbre;" interpretative abilities as "hearty and dramatic;" vocal resonance as "ringing," "sepulchral," "richly focused;" and "the rubberiest face since Jim 'Hey Vern' Varney." He is a commanding leading man and one of the best character singers currently performing. Notable engagements have included Swallow in Peter Grimes, Commendatore in Don Giovanni, Bartolo in Le Nozze di Figaro, Colline and Benoit/Alcindoro in La Boheme, Bonze and Sharpless in Madame Butterfly, Pooh-Bah in The Mikado, Raimondo in Lucia di Lammermoor, Pirate King in The Pirates of Penzance, and Luther/Crespel/Schlemeil in The Tales of Hoffman with noted companies nationwide.

Most recent engagements include Dr. Bartolo in Il Barbiere di Siviglia with Opera Delaware, Benoit/Alcindoro in La Boheme with Toledo Opera, Opera Delaware, Opera Carolina, and Florentine Opera of Milwaukee, Monterone in Rigoletto with Michigan Opera Theatre, Sacristan in Tosca with Madison Opera, Soldier in Salome with Michigan Opera Theatre, a return to Opera Carolina as Sacristan in Tosca, as well as a return to Toledo Opera as Antonio in Le nozze di Figaro. Mr. Hartmann has performed Sergeant in Pirates of Penzance with Opera Carolina, a debut with Piedmont Opera as Frank in Die Fledermaus, and created the role of Howard in the world premiere of Libby Larsen's Picnic.

Mr. Hartmann completed his Bachelor of Music degree in Piano Performance and his Master of Music degree in Vocal Performance at the University of North Carolina at Greensboro, where he now serves as a tenured Full Professor of Voice in the Department of Vocal Studies of the School of Music, Theater, and Dance. He completed his Doctor of Musical Arts degree in Vocal Performance, graduating with honors at the University of Oklahoma. As a member of the faculty at University of Science and Arts of Oklahoma he received the prestigious Regents Award for Superior Teaching. As a Full Professor in the Department of Music and Dance at Eastern Michigan University he twice received the Faculty Artistic Recognition Award.

Having participated in several vocal competitions, Donald Hartmann was a second place finalist in the San Antonio Opera Guild Talent Search and a winner of the Friedrich Schorr Memorial Prize in Vocal Performance under the auspices of Opera!Lenawee. Appearing in five productions with Opera!Lenawee, Donald was recognized as the first Honored Artist of that organization.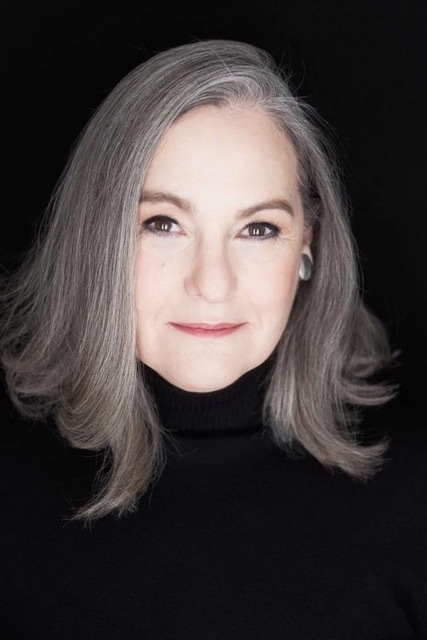 Susanne Mentzer
San Francisco, CA


American mezzo-soprano Susanne Mentzer has established herself not only as an international singer but also as a writer, teacher and arts advocate.

She enjoys a significant opera, concert, chamber music and recital career of over thirty years appearing on four continents with nearly every great opera house and orchestra. She has been a guest artist at the Metropolitan Opera in leading roles since 1989, most recently as Marcellina in the new production of Le Nozze di Figaro in the fall of 2014. She returned to the Met in February and March of 2016.

Susanne recently added some new roles to her repertoire; as Mrs. Patrick DeRocher in Jake Heggie's Dead Man Walking, the Beggar Woman in Sweeney Todd with Opera Theatre St. Louis and Nellie in Carlisle Floyd's Wuthering Heights which has also been recorded for commercial release.

Operatically, she specializes in music Mozart, Berlioz, Rossini and Richard Strauss and is widely admired as a specialist in trouser roles, most notably for her portrayals of Cherubino in Le Nozze di Figaro, Idamante in Idomeneo, der Komponist in Ariadne auf Naxos, and Octavian in Der Rosenkavalier. She has also appeared in many notable female roles – Dorabella, Despina, Rosina, Adalgisa, and Jane Seymour.

Her extensive discography includes over 25 CDs of opera and oratorio and songs. Her most recent project is a recording of songs by American opera composer Carlisle Floyd to be released on GPR Records through Naxos. This project was funded by her successful Kickstarter campaign. She has recorded two other recitals she also performs in concert: The Eternal Feminine, a recital of music by women composers (Koch International Classics) which includes the premiere of Libby Larsen's Love After 1950 with her long-time pianist, Craig Rutenberg; and her personal favorite, Wayfaring Stranger – a collection of international folksongs arranged for voice and guitar with Grammy Award-winning Sharon Isbin. She also received a Grammy nomination for her work as Colombina in Busoni's Arlecchino. She is on the recent releases of Jake Heggie's Dead Man Walking and Plump Jack by Gordon Getty. Susanne appears on DVDs of Les Contes d'Hoffmann (Opéra de Paris), Don Giovanni (La Scala), and Grammy nominated The First Emperor by Tan Dun (Metropolitan Opera), and Ariadne auf Naxos (Metropolitan Opera). She has appeared numerous times on PBS as part of the Live from Lincoln Center and Live from the Met programs and the Met Cinema broadcast.

As a recitalist Susanne has appeared in recital on the Great Performers series at Alice Tully Hall, Carnegie's Weill and Zankel halls, NY Festival of Song, Tisch Center for the Arts, Morgan Library, Town Hall, Tannery Pond, Schubert Club St. Paul, Kennedy Center, Vocal Arts Society- DC, Spivey Hall Atlanta, Schwartz Hall at Emory, Santa Fe Concert Association, Aspen Music Festival, Aspen Winter Music, Wyatt Artist in Residence Series-Calgary, Ravinia Festival, Ann Arbor University Music Society, Oberlin College, and others Susanne is nowa full-time Professor at San Francsico Conservatory and also a teacher with San Francisco Opera's Adler program.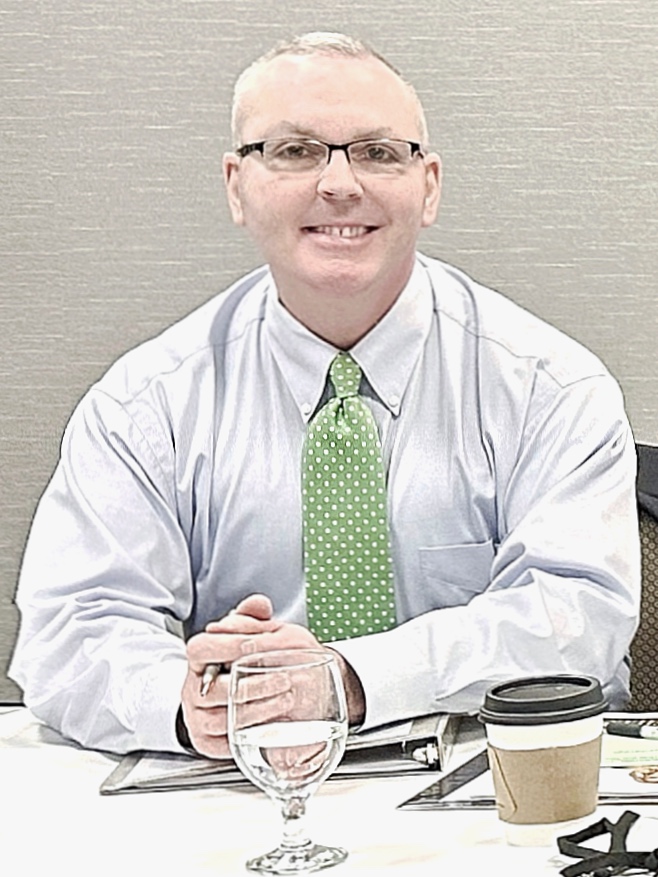 Christoph Ptack
Chicago, IL

Drawing upon thirty plus years of leadership and experience, Christoph Ptack is a Performing Arts Executive who served as President and Chief Executive Officer of the world-renowned Peninsula Music Festival from 2018-2023 where he was responsible for the long-term financial and artistic visions of the organization, fiscal stability, and civic impact through compelling artistic programming, creative strategic planning, and sound operational management. He is committed to providing platforms of exposure to rising stars, presenting the finest conductors, acclaimed soloists, and cultivating our patrons of tomorrow.

Prior to his Festival appointment, he spent over a decade at Lyric Opera of Chicago providing casting, contracting, and production planning leadership in support of Lyric's mission and artistic initiatives. This included main stage opera, Lyric Unlimited "Presents", the Patrick G. and Shirley W. Ryan Opera Center, and the annual "Stars of Lyric Opera" concert at Millennium Park's Pritzker Pavilion. In addition to preparing principal casting for the operatic season, he also cast Lyric's highly acclaimed new productions of Show Boat, Oklahoma, The Sound of Music, and Carousel which ran at the 3,600 seat Civic Opera House and featured stars from Broadway, Opera, Television and Film including Billy Zane, Laura Osnes, Steven Pasquale, Jenn Gambatese, Ashley Brown, Denyce Graves, Nathan Gunn, Christine Brewer, Jarrod Emick, Charlotte D'Amboise, and Tony Roberts.

As a champion of young talent, he is in demand as an adjudicator and career development resource across the operatic, classical, and musical theatre industries. In addition to leading audition technique masterclasses and mock audition seminars at DePaul University's School of Music, he has lent his acumen to the judging panels at the 2022 International Young Artist Concerto Competition in Chicago; the 2017, 2018, 2019, and 2022 Grand Finals of Classical Singer Magazine's National Vocal Competition; and the Wisconsin Young Artists Compete: The Final Forte featuring four instrumental finalists under the baton of John DeMain and the Madison Symphony Orchestra in a "LIVE from Overture Hall" television and radio broadcast presented on PBS.

He has held seats on the Board of Directors of many organizations including the Peninsula Arts and Humanities Alliance; Chicago's PrideArts; the Association of Wisconsin Symphony Orchestras, and was recently appointed to the Board of Advisors at Action for Artists in New York, and the prestigious National Judiciary Council at The American Prize - honoring great achievement in the Arts. Today, he continues his work and dedication to the performing arts as a Strategic Consultant and Artistic Advisor.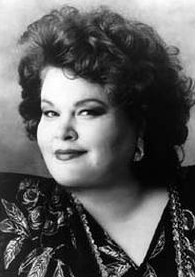 Sharon Sweet
Princeton, NJ


Dramatic soprano Sharon Sweet attended the Curtis Institute of Music and completed her vocal studies with renowned vocal pedagogue Madame Marenka Gurewich in New York City.  She began her international career with a concert performance of Aida in Munich which brought her an invitation to join the Deutsche Oper Berlin at the beginning of the 1986-87 season, where she was particularly acclaimed for her interpretations of Leonora in Il Trovatore and Elisabeth in Tannhauser.  Her debut at the Paris Opera in 1987 as Elisabetta di Valois in Don Carlos was the springboard for her subsequent international career.  Soon after, she was heard for the first time in Vienna and Zurich in Tannhauser, in Hamburg in Il Trovatore, and at the Bavarian State Opera in Munich in Aida.  She sang her first Norma at the Theatre Royale de la Monnaie and made her first Italian appearances as Aida at the Arena di Verona, the part which also served to introduce her to North American audiences in the autumn of 1989 in San Francisco.

The artist bowed at the Metropolitan Opera in the spring of 1990 in Il Trovatore.  She has returned to that theater each subsequent season in a variety of works such as Don Giovanni (Donna Anna), Un Ballo in Maschera, Tannhauser, Aida, and in the new productions of Stiffelio in what was the work's Metropolitan Opera premiere, and La Forza del Destino , both under Music Director James Levine and both telecast internationally.  Her most recent new portrayal at the Metropolitan has been the title role in Puccini's Turandot, a role which she added to her repertoire at the Royal Opera, Covent Garden in the fall of 1994. She has since appeared as Turandot all over the world including in new productions at the Bastille, then in Florence, at performances in the Forbidden City in Beijing, and with film maker Zhang Yimou.  Her most recent operatic debut was in the title role in Strauss' Ariadne auf Naxos which Ms. Sweet sang for the first time in the summer of 1999 in concert performances under Zubin Mehta with the Israel Philharmonic.  She returned to the Metropolitan Opera in the fall of 1999 to perform Aida. 

Sharon Sweet has devoted a substantial part of each season to her appearances in concert, including performances of Mahler's Symphony No. 8 and Gurrelieder in the Cincinnati May Festival with Maestro James Conlon. She has collaborated with some of the most important musicians of our time such as Carlo Maria Giulini, Giuseppe Sinopoli, Claudio Abbado, Daniele Gatti, James Levine, Christoph Eschenbach, Marek Janowski, Zubin Mehta, Sir Colin Davis, Rafael Frubeck de Burgos, Helmut Rilling, Kurt Masur and the late Sir Georg Solti.  Her repertoire has ranged from Beethoven's Missa Solemnis and Verdi's Requiem through the Four Last Songs of Strauss.

Ms. Sweet's discography includes complete recordings of Don Giovanni for Philips, and Falstaff, Lohengrin, Beethoven's Symphony No. 9, Mahler's Symphony No. 8 and Der Freischutz for BMG.  The artist has recorded the Verdi Requiem and Schoenberg's Gurreleider for DGG.  She can also be heard in Schmidt's Psalm 47 on Erato, in Schumann's Das Paradies und die Peri and in Mahler's Symphony No. 8 for Sony, as well as in Strauss' Four Last Songs on Collins Classics.  The artist has also recorded the Symphony No. 8 of Gustav Mahler for Sony. Recently, Ms. Sweet recorded Il Trovatore as Leonora on the Chandos label in London.

In 1999 Sharon Sweet joined the faculty at Westminster Choir College of Rider University, where she is Professor in Voice.  She is in frequent demand to lead master classes and to judge international competitions.  She recently taught and gave Master Classes at the Intermezzo Opera Festival and New Jersey Opera Theater.  Ms. Sweet's students have won the Marion Anderson Competition, the Mario Lanza Competition, the Bel Canto Competition and The American Prize, to name a few, and have sung with opera companies in Pittsburgh, Utah, Connecticut, Virginia, Houston and Long Beach, among others.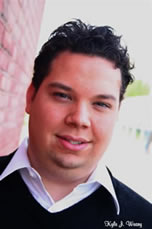 Kyle Weary
Mechanicsburg, PA

An active presenter and music educator, Kyle Weary (voice, choral performance, musical theater) is the Vocal Music Department Lead Teacher for the Barbara Ingram School for the Arts in Hagerstown, MD. Recently, Kyle's high school choral ensemble had their first Carnegie Hall appearance singing under the direction of Eric Whitacre in the premiere of his new opera: "Paradise Lost: Shadows and Wings" as well as having the opportunity to sing as the backup choir for Todd Rundgren's fall 2010 tour. Kyle's choir has also been invited to sing at the 2011 inauguration of Martin O'Malley, Governor of Maryland. Kyle has a Bachelor of Music Education (vocal emphasis) and Master of Music in Conducting from Shenandoah Conservatory of Music. Kyle is also a graduate of the Contemporary Commercial Musical Theatre Vocal Pedagogy Institute. Kyle has completed additional graduate studies at Indiana University of Pennsylvania, Villanova University and Westminster Choir College. Kyle has appeared on stage with Marvin Hamlisch, Julie Andrews, Elaine Stritch, Brian Stokes Mitchell, Dana Reeves and Barbara Cook. Music and stage direction credits include: Beauty & the Beast, The Lion, the Witch and the Wardrobe, and A Night of Broadway, Willy Wonka Jr. (central PA premier), The Last Five Years, Thoroughly Modern Millie and Phantom of the Opera. Kyle has studied voice with Dr. Bryon Jones, Dr. Kathryn Green, Jeannette LoVetri and Bob Marks and he has studied conducting with Dr. Karen Keating, Grammy Award winning conductor Robert Shafer, and Dr. Elizabeth Schauer. Kyle's service has included online Chorus Mentor for MENC's national website. Kyle is currently a candidate for National Board Certification.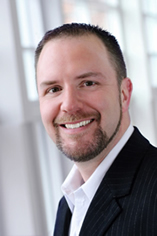 Jay White
Kent, OH


Countertenor Jay White (voice, opera/music theater) has appeared with major early music ensembles across the U.S. Sought after as an interpreter of medieval, renaissance and baroque repertoire, he has performed at national and international early music festivals. Dr. White sang eight seasons with the internationally acclaimed ensemble, Chanticleer, with whom he traveled to five continents, appearing in major venues throughout the world, and with whom he recorded 14 albums, including two Grammy Award-winning recordings. Dr. White has also been heard on National Public Radio and Public Radio International throughout the world. Having received his training at Indiana University's Jacobs School of Music and the School of Music at the University of Maryland, Dr. White has taught at the University of Maryland, the University of Delaware, DePauw University (IN), and is Associate Professor of Voice at Kent State University (OH).

Countertenor Jay White (voice, opera/music theater) has appeared with major early music ensembles across the U.S. Sought after as an interpreter of medieval, renaissance and baroque repertoire, he has performed at national and international early music festivals. Dr. White sang eight seasons with the internationally acclaimed ensemble, Chanticleer, with whom he traveled to five continents, appearing in major venues throughout the world, and with whom he recorded 14 albums, including two Grammy Award-winning recordings. Dr. White has also been heard on National Public Radio and Public Radio International throughout the world. Having received his training at Indiana University's Jacobs School of Music and the School of Music at the University of Maryland, Dr. White has taught at the University of Maryland, the University of Delaware, DePauw University (IN), and is Associate Professor of Voice at Kent State University (OH).
Judges of Piano & Ensemble Performance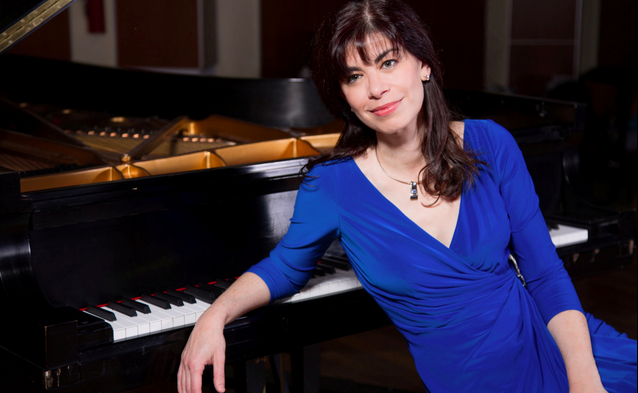 Svetlana Belsky

Chicago, IL


Critically acclaimed as "a passionate pianist and scholar," Svetlana Belsky is a highly regarded recitalist, chamber pianist, and recording artist, noted for her remarkable rapport with audiences and stylistic versatility.  Her recent CD, Busoni: The Late Works (Ravello, 2019), has received rave reviews from prestigious publications such as Fanfare, American Record Guide, Music Web International the Whole Note Magazine. She became a Steinway Artist in 2021.

A winner of many awards and competitions, Dr. Belsky is the recipient of the 2019 American Prize in Piano Performance and Silver Medals from the 2019 Global Music Awards for her EStrella Piano Duo CD, Tales from the East (2018) and her Stravinsky Rite of Spring CD (2014), which American Record Guide describes as "an extraordinary performance" and "astounding". Her 2019 release of Myth and Romance CD, featuring works by Polish composers, recorded with distinguished violinist Marta Szlubowska, is already receiving plaudits for outstanding artistry, creativity and virtuoso technique by the duo. Recently, in commemoration of Women's History Month 2019, Dr. Belsky was awarded the Outstanding Woman Award for Excellence in Music and Theater Arts from the Clerk of Cook County District Court.

Dr. Belsky has toured internationally in the Ukraine, Russia, Poland, Italy, Canada, China, Taiwan and Hong Kong, and throughout the United States. Her performance credits include Carnegie Recital Hall, Kiev Philharmonic Hall, Dame Myra Hess Series, Music in the Loft, Chicago's Cultural Center and Harris Theater, countless university concert series, live recitals on Chicago's WFMT and New York's WQXR, and guest appearances with the University of Chicago Symphony, Southern Illinois Symphony, Chicago Chamber Orchestra, the Tutti Chamber Orchestra and the Lake County Symphony Orchestra.

Svetlana's love for a wide variety of music has led her to play early music with original instrument ensembles, and receive awards for her interpretation of new American music. In recent years, she has introduced, in world and local premieres, compositions by no fewer than a dozen living composers. Her latest recording, Lux Internum, features Nocturnes by Alan Kryszak and other Polish composers. She also appears regularly as part of the EStrella Piano Duo and Pianissimo!, an all-women four-piano ensemble. Dr. Belsky has recorded for Centaur, Ravello, and Sheridan Music Studio record labels, and has contributed CD Liner Notes for Russian Disc, Consonance and Triton Record labels.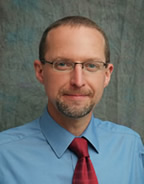 Michael Benson
Canton, OH


Michael Benson, DMA (NCTM), serves as Associate Professor of Music, Coordinator of Keyboard Studies, and Director of the Malone University Piano Preparatory Program at Malone University. He is beginning his fourth year as Department Chair for music and also serves the university Faculty Chair as well.
He has performed at the Smithsonian Institution, Steinway Hall in New York, and in Chicago at Preston Bradley Hall on the Dame Myra Hess Memorial Concert Series. He has contributed piano pedagogy articles to Music Teachers National Association's (MTNA) E-Journal, Texas Music Teacher, American Music Teacher, Teaching Music, Keyboard Companion, Clavier and the on-line journal Piano Pedagogy Forum. He served on the editorial committee for Music Teachers National Association's E-Journal for four years. He serves on the committee for Pedagogy Students and Young Professionals associated with the National Conference on Keyboard Pedagogy and The New School for Music Study. In 2010, he was invited to present his research on group piano during the Group Piano and Piano Pedagogy Symposium at The University of Texas at Austin and in the past seven years, has been invited to present piano master classes at the First Annual Piano Pedagogy Symposium at the University of Michigan in Ann Arbor, the University of Cincinnati's College Conservatory of Music during the Second Annual Piano Pedagogy Symposium and at Brigham Young University for the Third Annual Piano Pedagogy Symposium. He has also read research papers at the First Music Technology Conference (2001) in Nanjing, Peoples Republic of China (PRC) and at the World Piano Conference (2008) in Novi Sad, Serbia.
He continues to be active in Ohio Music Teachers Association (OMTA) where he serves as the State Buckeye Auditions Chairperson and host. He has also served OMTA as the State Chair for Professional Piano Certification and was Northwest District Chair for two terms as well as Buckeye Auditions Chair for the Northwest and Middle-West Districts. Other offices include serving for two terms as the East Central Division Commissioner for Professional Certification. He will complete a term as Vice President for Membership on the Executive Board for OMTA during the Fall semester of 2018.
Past teaching has included countless summer music camps in Texas, Ohio, Wisconsin and Illinois as well as nine summers being inspired by piano campers at Interlochen Summer Arts Camp. He has also taught at Carl Sandburg College in Illinois, the University of Wisconsin – Whitewater, Oakland University (MI) and the Ohio State University – Lima. During the Fall semester of 2001, he was invited to teach piano, piano pedagogy, and group piano as a foreign expert at JiMei University in Xiamen, PRC.
Dr. Benson holds degrees in piano performance from the Shepherd School of Music at Rice University where he studied piano with Dr. Robert Roux and The University of Texas at Austin where he studied piano and piano pedagogy with Professors Martha Hilley, Sophia Gilmson and Nancy Garrett.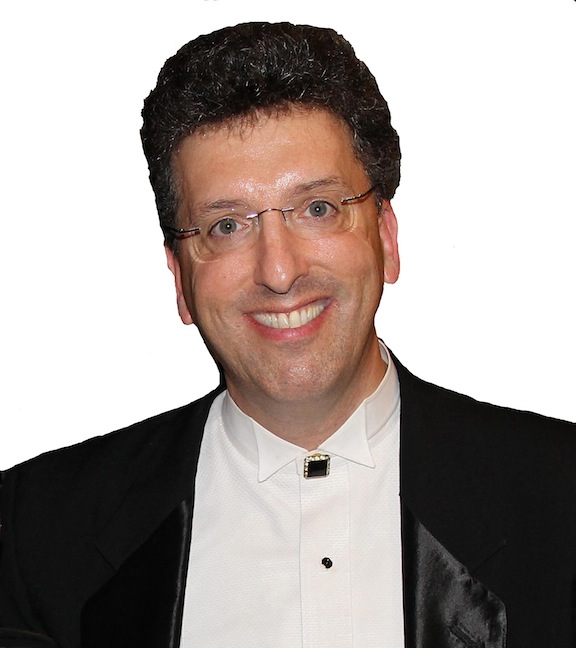 Jeffrey Biegel
Lynbrook, NY


Considered the most prolific artist of his generation, Moravian College in Bethlehem, PA, conferred the Honorary Degree of Doctor of Humane Letters upon Mr. Biegel, for his achievements in performance, recordings, chamber music, champion of new music, composer, arranger and educator. Mr. Biegel recently performed the World Premiere of Giovanni Allevi's 'Concerto for Piano and Orchestra' with Orchestra Kentucky and in Milan's Teatro dal Vermes, recording released in 2017. In 2018, Naxos releases Kenneth Fuchs's "Concerto: Spiritualist" featuring Mr. Biegel with the London Symphony Orchestra conducted by JoAnn Falletta, and, Grammy award composer, Dick Tunney unveils the new "Peanuts Concerto" for piano and orchestra based on music by Vince Guaraldi. In November 2018, Christopher Theofanidis's "Concerto for Piano, Strings, Harp and Percussion" will receive its premiere with the Harrisburg Symphony Orchestra, Stuart Malina conducting. Equally championing pop music icons, he has brought Jimmy Webb's 'Nocturne for Piano and Orchestra' to the public with Orchestra Kentucky, and PDQ Bach's 'Concerto for Simply Grand Piano and Orchestra' by Peter Schickele with the Colorado Symphony Orchestra. A frequent visitor to Mexico, he performed Beethoven's 'Emperor' Concerto in the Festival Cultural Zacatecas in March 2018.

A leading pioneer of concerto projects joining multiple orchestras as a model for commissioning new music in the 21st century, Mr. Biegel created the first largest consortium of orchestras in 1998 for Ellen Taaffe Zwilich's 'Millennium Fantasy' premiered with the Cincinnati Symphony Orchestra in 2000, followed in 2002 with Tony Award winning composer Charles Strouse's 'Concerto America' with the Boston Pops, Lowell Liebermann's 'Concerto no. 3, Opus 95', premiered with the Milwaukee Symphony Orchestra in 2006, William Bolcom's 'Prometheus' for piano, orchestra and chorus, with the Pacific Symphony Orchestra and Pacific Chorale (2010), Richard Danielpour's 'Mirrors' with the Pacific Symphony Orchestra (2010), Ellen Taaffe Zwilich's 'Shadows' in 2011 with the Louisiana Philharmonic Orchestra, Jake Runestad's 'Dreams of the Fallen' in 2013 with the Louisiana Philharmonic Orchestra and Symphony Chorus of New Orleans, Lucas Richman's 'Piano Concerto: In Truth' in 2013 with the Knoxville Symphony Orchestra, recording in 2014 with the Pittsburgh Symphony Orchestra for the Albany label, and Kenneth Fuchs's "Piano Concerto: 'Spiritualist'" with the Springfield Symphony Orchestra (MA). An avid composer, Mr. Biegel's choral music is published by the Hal Leonard Corporation, Carl Fischer, Porfiri & Horvath and The LeDor Group.

Leonard Bernstein said of pianist Jeffrey Biegel: "He played fantastic Liszt. He is a splendid musician and a brilliant performer." These comments launched Mr. Biegel's 1986 New York recital debut, as the third recipient of the Juilliard William Petschek Piano Debut Award in Lincoln Center's Alice Tully Hall. He studied at The Juilliard School with Adele Marcus, herself a pupil of Josef Lhevinne and Artur Schnabel, and is currently on faculty at the Conservatory of Music at Brooklyn College, a City University of New York (CUNY).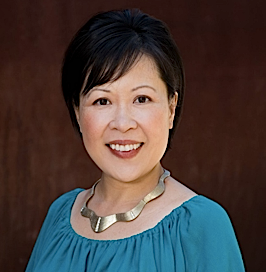 Sarah Chan
Turlock, CA


International pianist Sarah Chan has garnered awards including The American Prize in Piano Performance, "Rising Artist" honor of New York Concert Artists and Associates, and the PianoTexas International Competition professional prize. She has performed throughout Europe, America, and Asia, including at the Berlin Philharmonie Hall Kammermusiksaal, La Cité Internationale des Arts-Paris, St. James's Piccadilly-London, Sala Atenu-Romania, Carnegie Hall Weill Recital Hall, Kennedy Center for the Performing Arts, Merkin Concert Hall, Symphony Space Thalia Theater, Meany Hall for the Performing Arts, Beifang University Performing Arts Center, and Ningxia Normal University Concert Hall.  She has performed as soloist with the National "Mihail Jora" Philharmonic of Romania, Romanian State Symphony, Manhattan Chamber Orchestra, New York Concert Artists Symphony, Seattle Philharmonic Orchestra, Fort Worth Symphony, and Enid Symphony Orchestra. Chan received her musical education in the U.S. and in France, at the Eastman School of Music of the University of Rochester (D.M.A.), Le Conservatoire National Supérieur de Musique et de Danse de Paris, Peabody Conservatory of Music of Johns Hopkins University (M.M), Manhattan School of Music (B.M.), and the University of Michigan. 
In her work as an artist-teacher, Dr. Chan serves as Associate Professor of Music (Keyboard Studies/Music Theory) at California State University, Stanislaus. Since 2015, she has also frequented China regularly as an invited "Foreign Experts" artist-teacher-in-residence at Beifang University of Nationalities and Ningxia Normal University. Well-sought after as a masterclass teacher and adjudicator, Dr. Chan presented masterclasses in 2018 at the Shanghai Conservatory of Music, Ningxia Normal University, and the International Music Festival, and has taught likewise in previous years at Beifang University of Nationalities, University of Central Missouri, Oklahoma City University, Charleston Southern University, Florida Atlantic University, Anderson University, and Erskine College. Sarah Chan has adjudicated for The American Prize Competitions, United States Open Music Competition, International Music Festival, Crescendo International Music Competition, Frances Walton Music Competition, Classical Masters Music Festival, Zeiter Piano Competition, Ghiglieri Piano Competition, and numerous events of the California Association of Professional Music Teachers (CAPMT) and the Music Teachers Association of California (MTAC).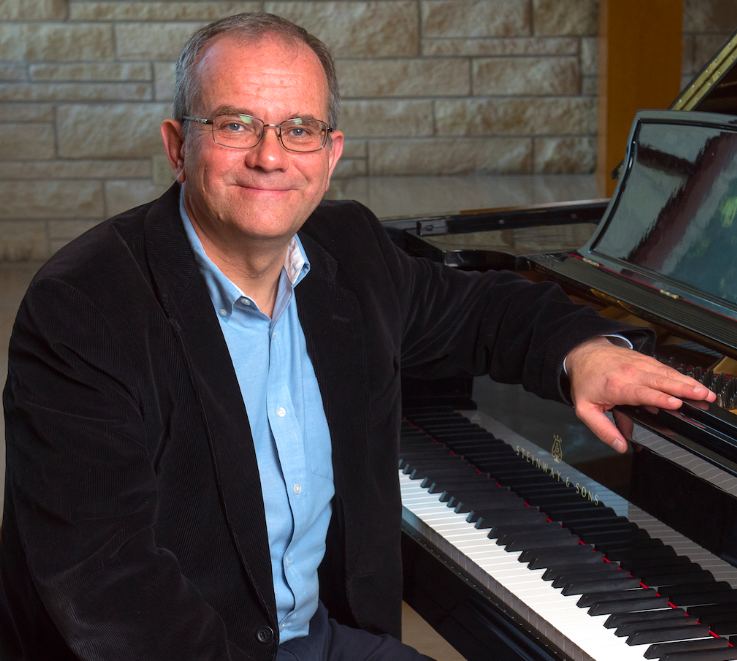 Slawomir Dobrzanski
Manhattan, KS
A versatile pianist with a broad repertoire, Sławomir Dobrzański frequently performs a soloist and chamber musician Europe, South America, Asia, and throughout the United States. Dobrzański released several world-premiere recordings of piano music by Maria Szymanowska (1789-1831) and Anton de Kontski (1816-1899), published by the London-based label Acte Prealable. He is also an author of the first biography of Maria Szymanowska in the English language.Sławomir Dobrzański currently serves as Professor of Music at the School of Music. Theatre and Dance at Kansas State University. He is a graduate of the Fryderyk Chopin University of Music in Warsaw, Poland, and the University of Connecticut. His major teachers include Regina Smendzianka and Neal Larrabee. In 2017, the pianist was honored with the title of "Meritorious for National Culture" by the Government of the Republic of Poland. For more information about the artist please visit: www.dobrzanski.weebly.com.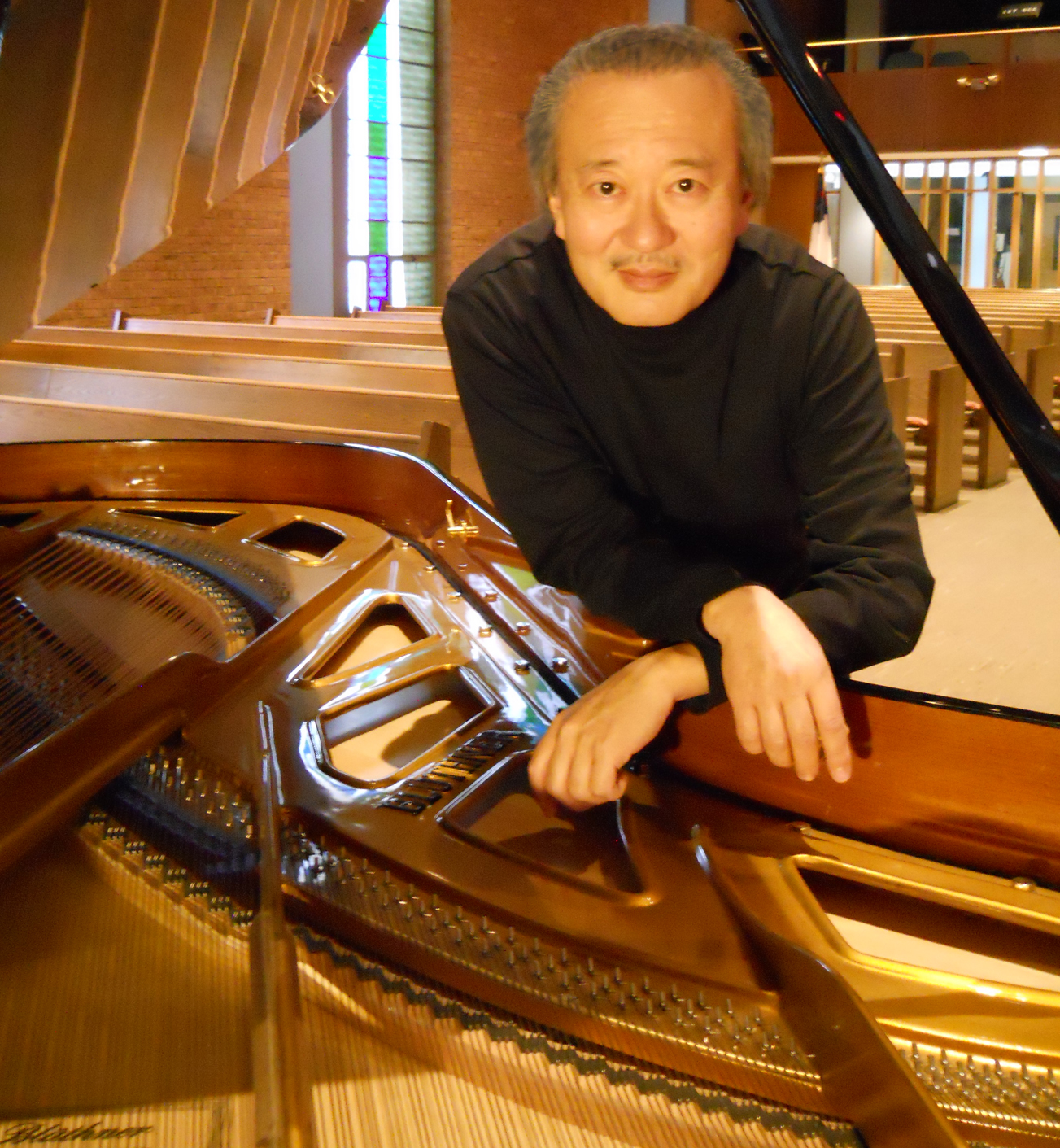 Pierce Emata
Las Vegas, NV
Currently residing in Las Vegas, Nevada, Pierce Emata received his Bachelor and Master degrees in Piano Performance from Indiana University's Jacobs School of Music, where he coached with international concert artists Alfonso Montecino, John Ogdon, and Gyorgy Sebok. He has also coached with Istvan Nadas, as well as John Simms. He has appeared in many solo and orchestral concert series, such as the Dame Myra Hess nationally broadcast concerts in Chicago. His popular series of informal commentary concerts, trademarked and titled Concerts & Conversation, has been widely presented throughout the midwestern and western United States, with broadcasts on NPR affiliates in various states. He has been awarded artist grants and fellowships from the Indiana, South Dakota and Nevada arts councils in recognition for his work in concertizing, recording, advanced teaching, and composition. He has concertized throughout the United States and abroad; in 2017 and 2019 he performed in Pune, India, and will return to India next season for concerts and master classes, as well as in Japan. He is in demand as a juror for various competitions across the country and abroad such as the Music Teachers National Association's Divisional and State competitions, Steinway & Sons piano competitions and the Musiquest National India Piano Competition. He is also in demand as a presenter and conference artist to state music teacher organizations and conventions, speaking on best practices in teaching and performing, style interpretation, playing technique, and career coaching to enable students to become credible 21st century musicians. In addition, he has served on national grant committees for the Music Teachers National Association, as well as performance grant committees for the Indiana Arts Commission. Mr. Emata is on the summer piano faculty at the internationally renown Interlochen Center for the Arts, which brings together 2700 students from 50 countries annually, where he teaches master classes and private lessons to gifted students.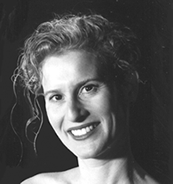 Tamara Goldstein
Denver, CO

Tamara Goldstein (piano) enjoys a diverse career as a chamber musician, teacher, and soloist. She is currently associate professor and director of keyboard studies at Metropolitan State College of Denver and artistic director and founder of the annual festival, Piano Celebration. Since 1999, Ms. Goldstein has been assisting violin pedagogue, Paul Kantor, at the Aspen Music Festival during the summer seasons. Ms. Goldstein holds degrees from Indiana University, The Juilliard School, and the University of Colorado at Boulder and studied with Abbey Simon, Gyorgy Sebok, Angela Cheng, Brigitte Engerer and Mutsumi Moteki. She has performed in duo recitals with artists including Leone Buyse, Carol Wincenc, Jesse Levine, Ida Levin, and Judith Christin, and was pianist for the Colorado Chamber Players from 1995-2005. She received high praise for the 2008 CD "It's All Relative" with members of the Denver Brass and the Cleveland Symphony Orchestra and for "American Spirit" with the St. Martin's Chamber Choir. A frequent concerto soloist with many Denver-area orchestras, her upcoming appearances include a return tour to Japan with the Denver Municipal Band and recitals in Georgia, Louisiana, Kansas and Colorado with artists including Justin Bruns, Pamela Endsley and Marianne Gedigian.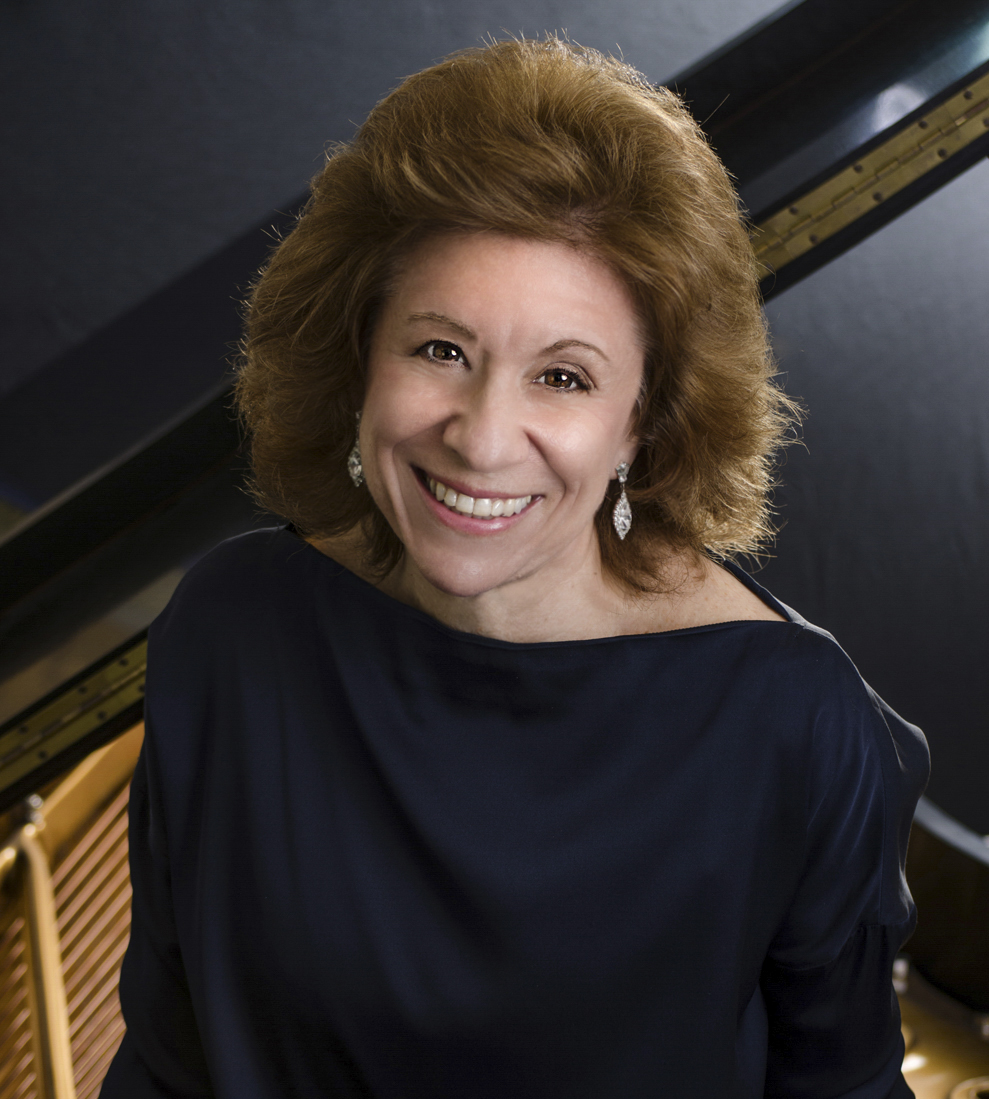 Joanne Polk
New York, NY

Pianist Joanne Polk was catapulted into the public eye with her recordings of the complete piano works of American composer Amy Beach (1867-1944) on the Arabesque Recordings label. Ms. Polk celebrated the centennial of Beach's Piano Concerto by giving the work its London premiere with the English Chamber Orchestra at the Barbican Center under the baton of Paul Goodwin. A few days later, Ms. Polk performed the Piano Concerto with the Women's Philharmonic in San Francisco with conductor Apo Hsu in a performance described as "brilliant" by critic Joshua Kosman of the San Francisco Chronicle. He went on to describe Ms. Polk's performance as, "an enormously vital, imaginative reading. Her playing was expansive in the opening movement, brittle and keen in the delightful scherzo. She brought a light touch to the foreshortened slow movement and fearless technical penache to the showy conclusion."
The first recording in the Beach series, by the still waters, received the 1998 INDIE award for best solo recording. Empress of Night, the fifth volume of Ms. Polk's survey of Beach's piano works, includes the Piano Concerto with the English Chamber Orchestra, Paul Goodwin conducting. The sixth volume of the series, Morning Glories, joins Ms. Polk with the Lark Quartet in three outstanding chamber music works by Amy Beach. Two all-Beach performances at Merkin Concert Hall, which featured Joanne Polk and the Lark Quartet, were applauded by the New York Times, as they deemed Polk's performances "polished and assured." American Record Guide reported, "Polk and the Larks played their hearts out. We in the audience shouted ourselves hoarse with gratitude."
Prior to recording the complete piano music of Amy Beach, Ms. Polk recorded Completely Clara: Lieder by Clara Wieck Schumann, her debut CD for Arabesque Recording, featuring Metropolitan Opera soprano Korliss Uecker. This CD was selected as a "Best of the Year" recording by The Seattle Times and was featured on Performance Today on New York Public Radio. Ms. Polk's CD for Albany Records, Callisto, features the solo piano music of Judith Lang Zaimont. Her CD titled Songs of Amy Beach, recorded with baritone Patrick Mason for Bridge Records, was nominated for a Grammy Award. In 2010, Ms. Polk's two-CD set of solo piano music by Fanny Mendelssohn Hensel, Songs for Pianofore, was released on the Newport Classic label. Ms. Polk's solo piano CD, titled Fanny and Felix Mendelssohn, was released in 2012 on the Bridge Records label.
In 2014, Ms. Polk's CD titled The Flatterer, solo piano music of French Romantic composer Cécile Chaminade, was released on the Steinway and Sons Label. The CD was a "Pick of the Week" on New York's classical radio station WQXR, and debuted at number 1 on the Classical Billboard Chart. In 2017, Joanne Polk's CD, Gershwin & Wild, was released on the Steinway and Sons Label and features Earl Wild's transcriptions of Gershwin songs, as well as Wild's Piano Sonata. American Record Guide called Ms. Polk's playing on this CD, "plush and dreamily attractive…"
In 2014, Joanne Polk was named as one of Musical America's Top 30 Professionals of the Year in an article titled, "Profiles in Courage." Ms. Polk's profile focused on her work promoting the music of women composers.
Ms. Polk received her Bachelor of Music and Master of Music Degrees from The Juilliard School, and her Doctor of Musical Arts Degree from Manhattan School of Music. She has given master classes at many summer festivals and universities across the country, and in 2018 completed a five-city, three-week concert and master class tour of Taiwan and China. In 2019, two of Ms. Polk's CDs, Felix and Fanny Mendelssohn and The Flatterer: Solo Piano Music by Cécile Chaminade, were included on New York City's classical radio station WQXR's Essential Piano Recordings. In February 2020, Ms. Polk's CD Louise Farrenc Etudes and Variations for Solo Piano, was released on the Steinway & Sons Label. In March 2020, Joanne Polk was interviewed about her Farrenc CD on NPR's Performance Today hosted by radio personality Fred Child. In December 2020, Ms. Polk's Farrenc CD was on The New York Times "Best Classical Music of 2020" list. In November 2020, Ms. Polk recorded Variations on Santa Claus is Coming To Town (after Chopin's Etudes), a brilliant and fun set of variations composed by David Shenton, utilizing all 24 Chopin Etudes, and weaving the popular Christmas song throughout. This CD was released on the Steinway and Sons Label. To find out more about Ms. Polk, please visit her website at www.joannepolkpianist.com. Ms. Polk is a member of the piano faculty of Manhattan School of Music, and is an exclusive Steinway artist.