Judges, 2013
The American Prize is pleased to announce the addition to our judging panel of internationally renowned pianist and arts innovator, JEFFREY BIEGEL, whose photo and bio will be posted shortly.

*****

The distinguished judges for The American Prize are as varied in skills and experience and nearly as geographically diverse as we hope the winners of The American Prize to be. They are assigned to specific competitions based on expertise and areas of interest.
If you are interested in being considered as a judge for any of our upcoming competitions, please see the "Call for Judges" under NEWS, or click here.
To read biographies, click on categories below:
Judges of Instrumental Performance, Composition & Conducting
Judges of Choral Performance, Voice & Conducting
***
David Katz, chief judge, Danbury, CT
***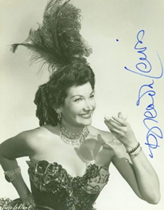 Brenda Lewis
New York, NY

Distinguished American soprano, Brenda Lewis, is pleased to lend her name and expertise to The American Prize national competitions in the performing arts as its first Distinguished Judge Emerita.

The following biography of Miss Lewis is adapted from a longer version written by Lucy Cross of MasterworksBroadway.com, where the full version may be found.

After attending the Curtis Institute, Brenda Lewis made her operatic debut with the Philadelphia Opera Company in the role of the Marschallin in Richard Strauss's Der Rosenkavalier. She was nineteen years old.

Miss Lewis's first Broadway appearance was in The Merry Widow (1944). After World War II, Brenda Lewis supplemented performances at the City Center Opera (The Bartered Bride, Faust, and The Gypsy Baron, Britten's The Rape of Lucretia), with gigs as a nightclub blues singer.

Brenda Lewis attributes her early success to the fact that she could absorb music and words (in any language) almost on the spot: to learn the role of Marie in Wozzeck at the NY City Center Opera she took only three days, and once in 1945, when a scheduled soprano became indisposed, she learned Marguerite in Faust in twenty-four hours.

By 1949 Brenda Lewis was the Carmen, the Salome, and the Santuzza of choice at the City Opera. One night after a performance of Salome, American composer Marc Blitzstein and conductor Leonard Bernstein came backstage to congratulate her. In the course of the conversation, Blitzstein mentioned that the soprano role of Birdie in his new opera, Regina, (based on Lillian Hellman's play The Little Foxes) was still open. "I felt that it was fated to be mine," said Lewis later. Regina came to the 46th Street Theatre in New York on October 31, 1949, and played to excited and uplifted audiences for 56 performances.

Brenda Lewis made her debut with the Metropolitan Opera Company in 1952 in the role of Musetta in La Bohème, and followed it very shortly thereafter with Rosalinde in Die Fledermaus. Lewis appeared at the Met as Rosalinde, as Donna Elvira in Don Giovanni, Venus in Tannhäuser, Marie in Wozzeck, Marina in Boris Godunov, and as Carmen, Salome, and Vanessa. Yet she did not abandon Broadway – in 1954 she performed in The Girl in Pink Tights. She continued to sing with City Opera as well, taking on the central role of Regina in revivals of the Blitzstein opera, when the production was recorded for Columbia.

In the 1950s, Lewis toured with the Metropolitan Opera to leading American cities coast to coast and had comparable successes in her signature roles with regional opera companies in Pittsburgh, Central City, New Orleans, Boston, Montreal, Seattle, San Antonio, Houston, Dallas, and Chicago. Nor was she confined to the shores of North America: she went to Rio de Janeiro to sing Venus, Musetta, Santuzza, Marguerite, Marina, and Donna Elvira, and to Cuba to sing Santuzza.

In 1956 she was engaged at the Volksoper in Vienna, Austria, to star in the first gala full-scale European production of Cole Porter's Kiss Me, Kate. It was such a sensational success that she was asked to return the following season in Annie Get Your Gun, in the Ethel Merman role. She was subsequently invited to sing both these roles at the Zurich Opera in Switzerland, as well as Carmen and Salome.

In 1963, Lewis began a new career as producer and stage director for the New Haven Opera Company in Connecticut. She had not stopped performing, however. In 1965 Jack Beeson's Lizzie Borden, with Lewis in the title role, had its world premiere at the New York City Opera; it was filmed by WGBH in Boston and broadcast nationally.

In 1973, Lewis took on yet another role: as Professor of Voice and Opera at the Hartt School of Music at the University of Hartford, where her young assistant conductor for Britten's Albert Herring was David Katz, now chief judge of The American Prize. Inaugurating a new Musical Theater Program at Hartt, Miss Lewis's Die Fledermaus at the University of Hartford in 1989 was filmed for Connecticut Public TV and won a regional Emmy.


Judges of Instrumental Performance, Composition & Conducting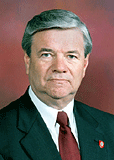 Leonard Atherton
Muncie, IN
Leonard Atherton (instrumental performance, conducting) joined the Ball State University School of Music Faculty in 1982. He is Music Director Emeritus of the Muncie Symphony Orchestra and former director of the Ball State Symphony Orchestra. Atherton has held music director positions with the Niagara Symphony Orchestra, the Greater Boston Youth Symphony Orchestra and the Young Artists Choral Program of the Boston University Tanglewood Institute, the National Symphony Orchestra of Bolivia and the University of Pennsylvania Choruses. He has appeared with the Minnesota Orchestra, the St. Paul Chamber Orchestra and Baltimore Symphony Orchestra. Atherton has conducted in Japan, Mexico, Thailand, Taiwan, Canada and England. Leonard Atherton served as the Cover Conductor for the Indianapolis Symphony Orchestra and honored as a Sagamore of the Wabash, Indiana's civilian award, for his service in music to the State. He is a member of the Mentonring Committee of the Conductors Guild and Treasurer of the College Orchestra Directors Association.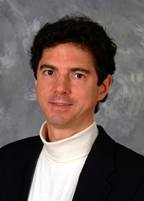 Allen Cohen
Madison, NJ
Allen Cohen (instrumental performance, conducting, composition) received a doctorate in composition from the City University of New York, where he studied with Thea Musgrave, Bruce Saylor, and David Del Tredici. Currently Professor at Fairleigh Dickinson University, he has taught at Hunter College, New York University, and Manhattanville College. He has received a Meet the Composer residency grant and many ASCAP Plus awards. Five of his compositions have been released on commercial compact discs. He has written incidental scores for films and off-Broadway plays, arranged dance music for five Broadway musicals, conducted on Broadway and elsewhere, and performed extensively as a pianist. He is the author of Howard Hanson in Theory and Practice (Praeger/Greenwood) and the popular children's book That's So Funny I Forgot to Laugh! (Scholastic), and co-author of Writing Musical Theater (Palgrave Macmillan). He has also written critical Introductions to new editions of orchestral scores by Dvorak, Gounod, Janacek, and Liadov, published by Repertoire Explorer in Munich. Website: www.allenlcohen.com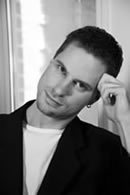 Peter Stanley Martin
New York, NY
Peter Stanley Martin (instrumental performance, composition) (M.M. Rutgers; B.S. Hofstra) finds himself participating in the music industry in a variety of ways – conductor, author, guest speaker, clinician, editor, adjudicator, and educator. A trademark of Mr. Martin's musical personality is a true passion for American contemporary music and finding links between new and classic works of the repertoire. Currently Production Associate and Assistant Editor at G. Schirmer, Inc. & Associated Music Publishers, he collaborates daily with such contemporary masters as John Corigliano, Aaron Jay Kernis, Richard Danielpour, Yehudi Wyner, Mark Adamo, Joan Tower, and John Harbison on the creation, production, and performance of new works. For the past five years Mr. Martin has been part of the Board of Directors for the international conducting organization, Conductors Guild, as well as the editor of their quarterly newsletter, Podium Notes, and editor of The Journal of the Conductors Guild.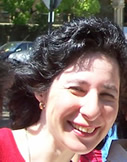 Helena Michelson
Freemont, CA
Helena Michelson (composition) is a composer currently based in Northern California. First trained as a pianist, she studied piano with Mack McCray at the San Francisco Conservatory of Music and, in master classes, with Richard Goode and Awadagin Pratt. She has completed her undergraduate studies in Music at the University of California, Berkeley and holds a doctorate in composition and theory from the University of California, Davis. She has been a participating composer in MusicX, a festival of new music at the University of Cincinnati College-Conservatory of Music in 2003, 2005, and again, in 2007, a composition fellow at the Composer's Conference at Wellesley College (2003) and Ernest Bloch Composers' Symposium (2004), and an invited composer at Domaine Forget in Quebec (2004) and June in Buffalo (2009). Her music has been performed and recognized by such groups and organizations as North/South Consonance, Berkeley Contemporary Players, Great Noise Ensemble, Le Nouveau Ensemble Moderne, Riverside and Berkeley Symphonies, as well as through commission from the American Composers Forum and Composer Assistance Program of the American Music Center. As a performer of her music, she has recently appeared at UAHuntsville New Music Festival 2010 and INNOVATION—New Music Festival 2009 at University of Central Missouri at Warrensburg.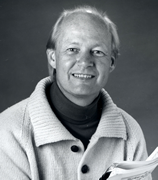 Peter Perret
Clemmons, NC
Born in Minnesota to a family of artists and scientists, Peter Perret (instrumental performance, conducting) is the Conductor Emeritus of the Winston-Salem Symphony, having served as Music Director from 1978 to 2004. Previously, Perret had served the Buffalo Philharmonic as Exxon/Arts Endowment Conductor for three years, and before that he was Principal Conductor of the Capetown Symphony (South Africa). He received advanced degrees in music from the Royal Conservatory of Brussels and the Academia Chigiana in Siena. He became the first staff producer of music programs for the French-Swiss television network. Perret frequently leads workshops on the relationship of music to learning and has co-authored the book (with Janet Fox), "A Well-Tempered Mind; Using Music to Help Children Listen and Learn," aimed at parents and teachers, published by the Dana Press in 2004 and 2006. He is a founding member and former chairman of the Board of Directors of the Arts Based Elementary School, a public charter school located in Winston-Salem, NC. Currently, Perret leads two New Horizons Bands, substitutes in the public schools (French and music) and writes reviews for the Classical Voice of North Carolina www.cvnc.org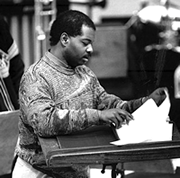 Kirk Smith
Houston, TX
Kirk Smith, a native of Baltimore, Maryland, has just been named Co-Principal Conductor of the NEW Black Music Repertory Ensemble at Columbia College in Chicago. This appointment was announced after a twenty year association as a regular guest conductor with the Center for Black Music Research. Previously, Kirk was Director of Orchestral Activities at the University at Albany where he conducted the orchestra and the wind ensemble; earlier, he was Co-coordinator of Instrumental Music Education and Director of Orchestral Activities at California State University at Hayward. Smith was Director of Orchestra Activities at Iowa State University from 1989 to 1998 and served two seasons as Music Director of the Central Iowa Symphony and completed a one year appointments as Music Director of the Fort Dodge Symphony Orchestra and as Music Director of the Centennial Philharmonic in Denver. Mr. Smith has guest conducted throughout the country, including appearances in Los Angeles, San Francisco, Nashville, Atlanta, Cleveland, Boston, Houston, Dallas, Baltimore, Denver, Boulder, Montana, Wisconsin, Iowa, New York, Oregon, Nevada, Minnesota, Florida, Wyoming, Maine, Mexico, and Taiwan. Recent engagements include the Des Moines Symphony, the Dayton Philharmonic, the Amarillo Symphony Chamber Orchestra, the Orquestra de Sinfonia Oaxaca (Mexico), as well as an extensive list of public school all-state, all-region, and all-county festivals across the country. Kirk Smith earned a BME and a Performance Certificate in clarinet from Shenandoah University, a MA degree in Conducting from the Lamont School of Music at the University of Denver, and was a doctoral fellow in conducting at Ball State University. He pursued advanced studies in conducting at the Aspen Music Festival, the Conductors Guild Summer Institute, the world-renowned Pierre Monteux School for Conductors, and the International Workshop for Conductors in Zlin, Czechoslovakia. Smith's principal conducting teachers were Charles Bruck, Harold Farberman, and James Setapen. Kirk is based in Houston where he grows his own consulting firm, Smith Music Associates.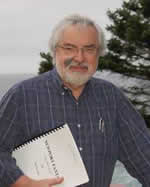 Greg A. Steinke, Ph.D.
Depot Bay, OR
Dr. Greg A Steinke (instrmental performance, conducting, composition) is retired, former Joseph Naumes Endowed Chair of Music/Art and Associate Dean of Undergraduate Studies, Marylhurst University, Marylhurst, Oregon; Associate Director, Ernest Bloch Music Festival ('93–97) and Director, Composers Symposium ('90–97) (Newport, OR); served as the National Chairman of the Society of Composers, Inc. (1988–97); currently Secty/Treas of Art Culture Nature, Inc. Composer of chamber and symphonic music and author with published/recorded works and performances across the U. S. and internationally; speaker on interdisciplinary arts, and oboist specializing in contemporary music. His most recent composition honors include: Finalist (of 4)- '01 Seoul International Composers Competition. Winner of Delta Omicron International Music Fraternity Composition Competition, '02. Honorable Mention - '02 "Britten-on-the-Bay" Composition Competition Series XIII (Saxophone Quartet). Special Mention – '03 USA International Harp Competition (Solo Harp). Finalist/Winner – '04 of COMA Open Score Project in England (Generic Quartet). Honorable Mention - '05, VIII International Composition Competition of the Corfu Festival (Guitar). Co-winner of First Prize – '08 2008 Areon Flutes International Chamber Music Competition (Flute Duet). Holder of 2009 Oregon Individual Artist Fellowship. Dr. Steinke is on leave of absence in 2013.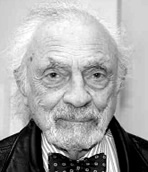 Jonathan Sternberg
Philadelphia, PA
In January 2009 Jonathan Sternberg (instrumental performance, conducting) received The Conductors Guild's Award for Lifetime Service in recognition of long-standing service to the art and profession of conducting. Among the many orchestras with which he was affiliated as conductor during a long and distinguished career are the Shanghai Symphony Orchestra, the Vienna Symphony Orchestra, the Halifax Symphony Orchestra, the Royal Flemish Opera, Harkeness Ballet and Ballet Russe de Monte Carlo, the Mozarteum Orchestra of Salzburg, London Philharmonic Orchestra, L'Orchestre de la Suisse Romande, the Orchestre Lamoureux in Paris, and the orchestras of Warsaw, Prague, Berlin, Munich, Stuttgart, Basel, Brussels, Monte Carlo. For the Haydn Society, Sternberg made a series of pioneering recordings, initially of Haydn and Mozart, not least the 'Nelson Mass', 'Posthorn' Serenade and some dozen Haydn symphonies. Other recording premières under Sternberg included Schubert's Second Symphony, Rossini's Stabat mater, Prokofiev's Fifth Piano Concerto, Milhaud's Fantaisie Pastorale and Charles Ives's Set of Pieces. He is s also responsible for a number of world premières, including Rorem's Symphony No. 1. Maestro Sternberg recently retired from the position of Musical Director of the Bach Festival of Philadelphia and in January 2011 received the Max Rudolf Award from the Conductors Guild.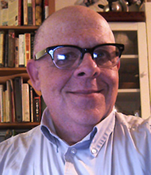 James Theobald
New York, NY
James Theobald (composition) is the composer of over three hundred works in all media, including opera, symphony, concerto, chamber music, cantatas, choral works, song cycles, "heads" for improvisation, electronic music, musique concrète, popular songs, film soundtracks, dance scores and incidental music. Former producer of Morning Music for WBAI in New York City, Theobald holds a Bachelor of Arts in Music Composition from Columbia University with additional study at Roosevelt University and the Hartt School of Music. As a journalist, Theobald has written many articles on new music for such publications at The Villager, The Brooklyn Phoenix, Ear Magazine and New Music Connoisseur. His compositions have been performed at the Abraham Goodman House, Weill Recital Hall the Ethical Culture Society, Greenwich House, Harlem School for the Arts, Lincoln Center Library, Symphony Space and the Museum of Modern Art, and by such organizations as Bargemusic, the Brooklyn Philharmonic, Lowell Philharmonic and the Spoleto Festival. Theobald's principal teachers in composition included Edward Miller, Jack Beeson and Edward Diemente.


Julia Vasquez
Missoula, MT
Julia Vasquez (instrumental performance, conducting), of Missoula, Montana, has played flute and piccolo in the Missoula Symphony for the past 23 years. Earlier she was piccoloist in the Cedar Rapids, Iowa Symphony and taught at Cornell College. In 2000, she won the Convention Performers Competition and performed Gunther Schuller's Concerto at the National Flute Association's Columbus convention. She was also a winner in this competition in 2007 . She played in the Professional Flute Choir at conventions in Los Angeles and Boston, and was a guest soloist at the National Organ Convention in Chicago in 2006. Vasquez has performed extensively as a recitalist and soloist. She teaches flute privately and is principal flutist with the Missoula Children's Theatre. She received flute performance degrees from the New England Conservatory of Music and Northern IL University.


Judges of Choral Performance, Voice & Conducting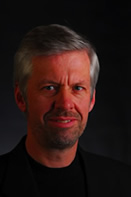 Gregory J. Aune
Saint Peter, MN
Associate Professor of Music Gregory J. Aune (choral performance, conducting) is in his fifteenth year as conductor of the Gustavus Choir. A 1976 graduate of Concordia College, Moorhead, Minnesota, he holds graduate degrees from the University of Iowa including a D.M.A. awarded in 1987. His postgraduate experiences include study and performance with the Robert Shaw Choral Institute at Carnegie Hall. At Gustavus, Dr. Aune conducts the Gustavus Choir, the Chamber Singers, and St. Ansgar's Chorus, teaches classes in conducting and choral literature, and serves as music director of the annual Christmas in Christ Chapel services. Choirs under his direction have twice appeared at conventions of the North Central ACDA and at conventions of the Kansas and Minnesota Music Educators Associations. Dr. Aune served as Music Director and Conductor of the Gustavus Symphony Orchestra in 2009-10. In addition to his choral work at Gustavus, Aune serves as Sanctuary Choir director at First Lutheran Church in St. Peter.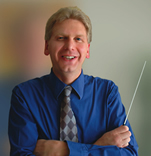 Timothy Brown
Denver, CO
Timothy Brown (choral performance, conducting, composition) holds a Doctor of Arts in Theory and Composition with a secondary emphasis in Choral Conducting from the University of Northern Colorado, a Master of Arts in Music Education and Voice from Goddard College and a Bachelor of Arts from SUNY-Fredonia. Currently a vocal music teacher in the Denver Public Schools, Dr. Brown is the winner of a Meet the Composer Grant and four ASCAP Plus Awards. His music can be heard on Beauport Classical and Capstone Records and includes works for string orchestra, brass quintet and chorus. Dr. Brown was a fellow at the Millay Colony for the Arts, the Melodious Accord Composers Workshop, the Virginia Center for the Creative Arts and the Weill Music Institute. He has worked with such distinguished composers as John Corigliano and Alice Parker, and conductors Marin Alsop and Harold Farberman. Brown is a member of the Conductors Guild, The League of American Orchestras, Chorus America and the American Choral Directors Association among many others.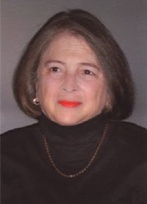 Mimi S. Daitz
New York, NY
Professor Daitz (choral performance, conducting) was a member of the Music Department, The City College/CUNY, for many years. She directed their chorus and vocal ensemble and taught both graduate and undergraduate courses in music history, theory, ear training, voice, and bibliography. After retiring from teaching she became music director of the Riverdale Choral Society and lead them on tours in Cuba and Estonia. Mimi Daitz has also been active as a musicologist, specializing in fin de siècle French vocal music and 20th-century Estonian choral music and has published numerous articles in both areas. In 2004 her book Ancient Song Recovered: The Life and Music of Veljo Tormis was published by Pendragon Press and has been hailed as a vital contribution to our knowledge of one of the most important composers of choral music in the second half of the 20th century. In 2010, volume I of the 5-volume complete, critical edition of the songs of Fauré, which she co-edited with Jean-Michel Nectoux, was published in Paris by Leduc.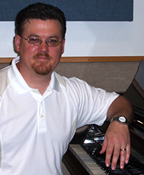 Daniel Farris
Thomas, OK
For sixteen years, Daniel has worked professionally as a choral conductor, tenor soloist, adjudicator, and voice teacher.  Daniel Farris is in his sixth year as tenured assistant professor of music with Southwestern Oklahoma State University and with the music staff of First Presbyterian Church of Elk City, OK. He is the vocal area coordinator of Southwestern's music department and works in conjunction with Drs. Kristin and Robin Griffeath to teach opera music theater and other choral and vocal topics to performance, education, music business and music therapy majors. Daniel is an adjudicator and music advisory board member of the Oklahoma Arts Institute.

Currently, Daniel performs as a tenor chorister/soloist and conductor in Oklahoma and the Dallas/Fort Worth area, and is a regional and international scholar, having presented topics and research for the Athens Institute of Education and Research (2010 Athens, Greece), Southwestern American Choral Directors Association (2012 Dallas, TX), and other conferences. He has conducted honor choirs in Texas and Oklahoma, including the Tri-State Honor Choir (2011 and 2012), SWOSU Chamber Choir (OMEA 2011), the Western Oklahoma Choral Directors Association Junior High Honor Choir (2008), and the Arlington High School Colt Chorale (TMEA 2005). Daniel has performed with the Dallas Opera Chorus (2001-2002), and has performed with choirs in Italy and England. Daniel continues to be a guest artist with groups in the southwestern United States, including the Arts District Chorale (Dallas) and the Denton Bach Society (Denton, TX).

Daniel completed his doctor of musical arts degree in choral conducting from the University of North Texas.
Feel free to view his website and the Department of Music website of Southwestern Oklahoma State University. For more information or questions, contact him at daniel.farris@swosu.edu or 580.774.3208.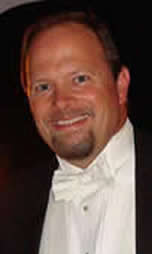 David B. Gardner
Winfield, KS
David B. Gardner (choral performance, conducting) (DMA, The University of Arizona) is Director of Choirs at Southwestern College in Winfield, Kansas. He is the recipient of numerous awards, including a second-place finish in the graduate division of the 2001 American Choral Directors Association National Student Conducting Awards Competition. Dr. Gardner's Carnegie Hall conducting debut was in March of 2005, and he appeared there most recently in March of 2010 under the auspices of Distinguished Concerts International, New York. In 2008, the Southwestern College choir sang under his direction during Easter Sunday Mass at the Basilica of St. Mark in Venice. In 2002, he was selected to lead the Grammy Award winning Oregon Bach Festival Choir and Orchestra under the tutelage of Maestro Helmuth Rilling in the Oregon Bach Festival Masterclass in Conducting. Dr. Gardner is the President-Elect for the Kansas chapter of the American Choral Directors Association, and is a charter member of the National Collegiate Choral Organization.



David Griggs-Janower
Albany, NY
David Griggs-Janower (choral performance, conducting) is founding conductor and Artistic Director of Albany Pro Musica, Albany, NY, and Director of Choral Music and Professor at the University at Albany, State University of New York, where he has taught since 1981. Dr. Griggs-Janower did undergraduate and masters work in music theory and music history at Cornell University. He holds Master of Music and Doctor of Music degrees in conducting from the Indiana University School of Music where he studied with Dr. Julius Herford, Fiora Contino and Margaret Hillis. He has been on the faculties of Williams College, the University of North Carolina at Greensboro, Skidmore College, the Oregon Bach Festival (under Helmuth Rilling) and the Aspen Music Festival Choral Institute. He has served as musical director and guest director for many area groups including the Berkshire Bach Society in Great Barrington, Massachusetts.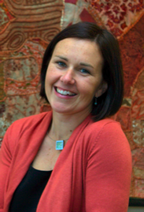 Sandra Howard
Keene, NH
Dr. Sandra Howard (voice, choral performance, conducting) serves as assistant professor of music at Keene State College in Keene, NH with a focus on choral and general methods, supervising student teachers, conducting Canticum Novum and the Chamber Singers of Keene. She earned a bachelor degree of music education and master's degree in vocal performance from the University of Maine and a Ph.D. in music education and curriculum/instruction from the University of Missouri-Kansas City. She taught grades 7-12 choral and general music in New Hampshire, served on adjunct faculty at Granite State College, Blue River Community College, and the University of Missouri-Kansas City. Dr. Howard has worked with singers of all ages including preschoolers to senior citizens and is an active conductor/clinician for honor choruses across the United States. Dr. Howard has presented at regional and national conferences for SRME, MENC, and ACDA. Dr. Howard's scholarship has been published in the Missouri Journal of Research in Music Education and Teaching Music.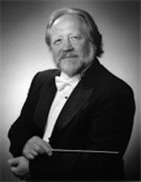 Carroll J. Lehman
Keene, NH
Dr. Carroll J. Lehman (voice, choral ensembles, conducting) holds a MA and a DMA in Vocal performance and Pedagogy from the University of Iowa. He has been director of choral/vocal at Keene State College since 1978. He teaches private voice, conducting, opera workshop, vocal pedagogy, diction and literature. As a singer, Dr. Lehman performed numerous opera roles and many of the bass solos in the choral masterworks. His teachers included Albert Gammon, Hermanus Baer, Leon Lishner, and Rudolf Knoll. Dr. Lehman just retired from twenty years as the conductor and music director of the Monadnock Chorus and Orchestra in Peterborough. NH. where they performed many of the major choral masterworks to audience and critical acclaim. Under his direction, they made four international tours and in April of 1998 made their Carnegie Hall debut under his baton. He also conducted the New Hampshire Friendship Chorus on a tour of Russia, Latvia and Estonia in the summer of 1992, South Africa in 1998 and China in 2006. He has studied conducting in workshops with numerous conductors including Robert Shaw, Robert DeCormier, Albert McNeil, Elmer Isler and Helmut Rilling.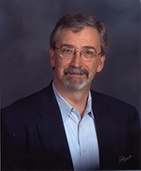 William McConnell, Judge Emeritus
Laurinburg, NC
Congratulations to Dr. William McConnell, who will be leaving us after two excellent seasons of work as a judge for The American Prize to assume the post of Executive Director of the Presbyterian Association of Musicians. Thank you, Dr. McConnell.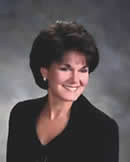 Nancy Menk
Notre Dame, IN
Nancy Menk (choral performance, conducting) holds the Mary Lou and Judd Leighton Chair in Music at Saint Mary's College, Notre Dame, Indiana, where she is Professor of Music and Director of Choral Activities. Dr. Menk is Conductor of the award-winning South Bend Chamber Singers and the 120-voice Northwest Indiana Symphony Chorus. She holds the B.S. and the M.A. degrees in Music Education from Indiana University of Pennsylvania, and the M.M. and the D.M.A. degrees in Choral Conducting from the University of Cincinnati College-Conservatory of Music. Her teachers have included Earl Rivers, Elmer Thomas, Helmuth Rilling, and Teri Murai. At Saint Mary's College, Dr. Menk conducts the Women's Choir and the Collegiate Choir, teaches conducting, and prepares the Madrigal Singers for the annual Christmas Madrigal Dinners. Under her direction, the Women's Choir has performed at the American Choral Directors Association national convention in Los Angeles in February 2005, and has recorded four critically acclaimed compact discs of music for women's voices on the ProOrgano label. Dr. Menk also teaches graduate conducting at the University of Notre Dame. She has conducted All-State Choirs in Colorado, Delaware, Indiana, Kentucky, North Dakota, and Pennsylvania. In February 2013 she will make her 6th appearance at Carnegie Hall, conducting Carol Barnett's The World Beloved: A Bluegrass Mass, with Monroe Crossing.



Brian O'Connell
Lexington, MA
Brian O'Connell (voice, choral performance, conducting) is the Founder/Director of the Sarteano Chamber Choral Conducting Workshop in Tuscany, where he will be joined by Simon Carrington and Bronislawa Falinkska for their eighth consecutive year (
http://www.sarteanochoralworkshop.com
).

Brian currently teaches choral methods in the graduate program at The Boston Conservatory; conducting and vocal pedagogy at UMass/Lowell and is the choral director at the Cambridge Rindge & Latin School. He is also a Certified Voice Therapist, having studied with David Blair McClosky.

For fifteen years Brian was director of the Concert Choir at Berklee College of Music, and for nine of those years he also served as Chairman of the Voice Department. He has held faculty appointments at Tufts University, New England Conservatory, Boston University and Northeastern, and is a past director of the Handel & Haydn Society Youth Chorus. He is the recipient of numerous awards and grants; in 2005, Brian was the first recipient of the Massachusetts ACDA award for Choral Excellence.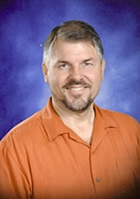 Michael Ogdon
Fresno, CA
Michael Ogdon (choral performance, conducting) holds a Bachelor of Music in Music Education from Biola University, La Mirada, California and a Masters in Choral Conducting earned from San Jose State University. He was privileged to serve simultaneously as the graduate assistant to both Dr. Lauren Jakey's orchestra and Dr. Charlene Archibeque's choral program. Mr. Ogdon has spent twenty years in full time music ministry in churches ranging in size from five to five-thousand members. He has served as adjunct faculty at Fresno State University and was Chairman of Music and Fine Arts at Arizona Bible College in Phoenix. Mr. Ogdon recently returned to public and private school music education in Fresno, California. He now teaches elementary, junior high, and senior high choirs, bands and auditioned ensembles. Michael Ogdon is an accomplished arranger, composer, vocalist and performer on trumpet and keyboards.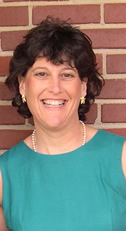 Bonnie Borshay Sneed
Edmond, OK
Dr. Bonnie Borshay Sneed has been a collegiate choir director for over twenty years, and has taught high school in Oklahoma, Texas and Florida. Dr. Sneed made her Carnegie Hall conducting debut in 2007 with singers from Oklahoma, Texas and Alabama. Her collegiate expertise includes preparing students to be public school choral directors, church choir directors, and vocalists. She has taught undergraduate and graduate courses in conducting, voice, choral methods, choral literature, and diction.

Dr. Sneed has been a clinician for Honor Choirs and Workshops in several states, as well as serving as an adjudicator for national organizations in the area of scholarship and conducting. In 2011 she conducted and presented at the National American Choral Director's Conference in Chicago. She earned the BME from Furman University, the MM from Southern Methodist, and the DMA from Michigan State University.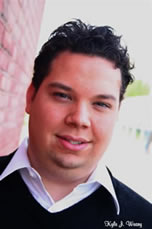 Kyle Weary
Mechanicsburg, PA
An active presenter and music educator, Kyle Weary (voice, choral performance) is the Vocal Music Department Lead Teacher for the Barbara Ingram School for the Arts in Hagerstown, MD. Recently, Kyle's high school choral ensemble had their first Carnegie Hall appearance singing under the direction of Eric Whitacre in the premiere of his new opera: "Paradise Lost: Shadows and Wings" as well as having the opportunity to sing as the backup choir for Todd Rundgren's fall 2010 tour. Kyle's choir has also been invited to sing at the 2011 inauguration of Martin O'Malley, Governor of Maryland. Kyle has a Bachelor of Music Education (vocal emphasis) and Master of Music in Conducting from Shenandoah Conservatory of Music. Kyle is also a graduate of the Contemporary Commercial Musical Theatre Vocal Pedagogy Institute. Kyle has completed additional graduate studies at Indiana University of Pennsylvania, Villanova University and Westminster Choir College. Kyle has appeared on stage with Marvin Hamlisch, Julie Andrews, Elaine Stritch, Brian Stokes Mitchell, Dana Reeves and Barbara Cook. Music and stage direction credits include: Beauty & the Beast, The Lion, the Witch and the Wardrobe, and A Night of Broadway, Willy Wonka Jr. (central PA premier), The Last Five Years, Thoroughly Modern Millie and Phantom of the Opera. Kyle has studied voice with Dr. Bryon Jones, Dr. Kathryn Green, Jeannette LoVetri and Bob Marks and he has studied conducting with Dr. Karen Keating, Grammy Award winning conductor Robert Shafer, and Dr. Elizabeth Schauer. Kyle's service has included online Chorus Mentor for MENC's national website. Kyle is currently a candidate for National Board Certification.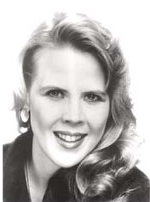 Margaret Astrup
Hamden, CT
Dr. Margaret Astrup is well known for her interpretations of contemporary American music. She has premiered works by Seymour Barab, Otto Luening, Ruth Schonthal, Judith Zaimont, Richard Auldon Clark, David Sampson, Jorge Martin, and numerous other contemporary composers. With the Manhattan Chamber Orchestra, she has performed Knoxville, Summer of 1915 by Samuel Barber (also broadcast on WNYC), Collages by Ruth Schonthal, Cosmos Cantata by Seymour Barab and Kurt Vonnegut and songs by Otto Luening, William Grant Still, Seymour Barab and Richard Auldon Clark. In New York she has appeared in many contemporary American operas for which she has received critical acclaim in The New York Times, The New Yorker, New York Magazine, The London Financial Times and the New York Daily News.

In addition to contemporary American repertoire, Dr. Astrup has also been featured in Hums and Songs of Winnie-the Pooh, by Oliver Knussen (Manhattan Chamber Orchestra), Schoenberg 2nd String Quartet (Manhattan String Quartet) and Kammermusik, by Finn Høffding (Vinland Ensemble) with whom she was awarded an American Scandinavian Foundation Award for the Advancement of Scandinavian Culture in America. Dr. Astrup has also performed opera and operetta standards extensively with regional opera companies throughout the country as well as with several music festivals and educational touring companies.

Dr. Astrup has performed solo recitals and solo works with orchestras in most of the New York concert venues and overseas. Her recordings include songs by Otto Luening, William Grant Still, and Alec Wilder with the Manhattan Chamber Orchestra on the Newport Classic label and Cosmos Cantata by Seymour Barab for the Kelios/Helicon label and Songs by Ruth Schonthal on Albany Records. Together with violinist Eric Lewis (WCSU string faculty) she is currently recording works for violin and voice, including works by Holst, Vaughan Williams and Rebecca Clarke based on the folk music tradition of the British Isles for Centaur Records.

Dr. Astrup earned her ME and Ed.D degrees in vocal pedagogy at Columbia University Teachers College. She also has an MM in vocal performance from the University of Wisconsin in Madison and a BM in vocal performance from Concordia College in Moorhead, MN where she also received certification in music education and earned a second major degree in English. Dr. Astrup also did doctoral studies at Indiana University where she taught in the Department of Music Education. She is currently head of the voice and opera programs at Western Connecticut State University. Former president of Connecticut chapter of the National Association of Teachers of Singing (NATS), she currently serves the national organization as NATS Connecticut District Governor.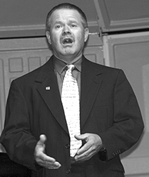 Donald Callen Freed
Alpine, TX
Donald Callen Freed, (voice) Associate Professor of Vocal Music at Sul Ross State University, Alpine, Texas, previously served as Instructor of Music at Hastings College, Hastings, Nebraska, as Visiting Instructor of Voice at the University of Nebraska-Lincoln and Instructor of Vocal Music at Peru State College. He holds the Ph.D. in vocal pedagogy and the M.M.. in voice from the University of Nebraska-Lincoln, and the B.M. in vocal music from Nebraska Wesleyan University, Lincoln. Additional studies were at the University of Iowa, Roosevelt University, and Oberlin College. Freed's teachers have included Donna Harler-Smith and Thomas Houser. He was one of twelve participants for the first National Association of Teachers of Singing intern program in 1991, where he studied with the late Barbara Doscher. He also has sung in several master classes with the late Richard Miller, noted voice pedagogue at Oberlin College. Dr. Freed is a published choral composer with Moon of Hope Publishing, Yelton Rhodes Music, Tetra/Continuo, and Coronet/Theodore Presser, receiving ASCAP composition awards from 2001 through 2010. His articles have appeared in The Choral Journal, for which he is a reviewer of books and music, The NATS Journal, and the Journal of Singing. He has presented papers, compositions, and lecture recitals at The College Music Society Great Plains and South Central Chapters, the National Association of Teachers of Singing, the Fourth International Conference on the Physiology and Acoustics of Singing, the Athens (Greece) Institute for Education and Research, and the Nebraska and Texas Music Educators Associations. A stroke survivor, he is a member of VSA Arts and interested in voice rehabilitation.


Anne Harley
Los Angeles, CA
Canadian soprano Anne Harley (voice and opera) specializes in performing music from early oral and written traditions, and in creating new works by contemporary composers. She has appeared as a soloist across North America and Europe with The Handel & Haydn Society, The Boston Camerata, Opera Boston, Opera Unlimited, The American Repertory Theatre, The Banff Centre for the Arts and at the Tanglewood Festival. In 2009-10, she premiered the role of Margaret Mead composed for her by Evan Ziporyn in the world première of his dance-opera "A House in Bali", in the Water Palace Theater in Ubud, Bali, and then subsequently performed the work at the BAM Next Wave Festival. The Boston Globe acclaimed her performance as Harper Pitt in the American première of Peter Eotvos's "Angels in America" as "vocally and dramatically outstanding." The Village Voice described her singing in the Boston Camerata's American Shaker program at Brooklyn Academy of Music as transmitting a "heart-wrenching purity." She has also performed as soloist in many standard oratorios of the baroque, and débuted in Europe at Amsterdam's Concertgebouw as the lead in Handel's Acis and Galatea. Her solo performances have been released on Naxos, Sony Classics, Dorian, and Musica Omnia, among others and she is a voting member of the Grammys. In 2000, she founded the ground-breaking early Russian music ensemble, TALISMAN, with Dr. Oleg Timofeyev (www.talismanmusic.org). Their first recording project won the Noah Greenberg award of the American Musicological Society. She received the doctorate in historical performance with a concentration in voice from Boston University (2006), and in 2009, joined the faculty of the Music Department at Scripps College. Dr. Harley is on leave-of-absence in 2013.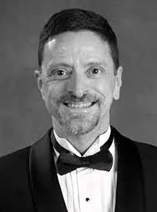 Donald Hartmann
Greensboro, NC
Donald Hartmann has been described as possessing a, "big, rich voice with an amazing timbre;" interpretative abilities as "hearty and dramatic;" vocal resonance as "ringing," "sepulchral," "richly focused;" and "the rubberiest face since Jim 'Hey Vern' Varney." He is a commanding leading man and one of the best character singers currently performing. Notable engagements have included Swallow in Peter Grimes, Commendatore in Don Giovanni, Bartolo in Le Nozze di Figaro, Colline and Benoit/Alcindoro in La Boheme, Bonze and Sharpless in Madame Butterfly, Pooh-Bah in The Mikado, Raimondo in Lucia di Lammermoor, Pirate King in The Pirates of Penzance, and Luther/Crespel/Schlemeil in The Tales of Hoffman with noted companies nationwide.

Most recent engagements include Dr. Bartolo in Il Barbiere di Siviglia with Opera Delaware, Benoit/Alcindoro in La Boheme with Toledo Opera, Opera Delaware, Opera Carolina, and Florentine Opera of Milwaukee, Monterone in Rigoletto with Michigan Opera Theatre, Sacristan in Tosca with Madison Opera, Soldier in Salome with Michigan Opera Theatre, a return to Opera Carolina as Sacristan in Tosca, as well as a return to Toledo Opera as Antonio in Le nozze di Figaro. Mr. Hartmann has performed Sergeant in Pirates of Penzance with Opera Carolina, a debut with Piedmont Opera as Frank in Die Fledermaus, and created the role of Howard in the world premiere of Libby Larsen's Picnic.

Mr. Hartmann completed his Bachelor of Music degree in Piano Performance and his Master of Music degree in Vocal Performance at the University of North Carolina at Greensboro, where he now serves as a tenured Full Professor of Voice in the Department of Vocal Studies of the School of Music, Theater, and Dance. He completed his Doctor of Musical Arts degree in Vocal Performance, graduating with honors at the University of Oklahoma. As a member of the faculty at University of Science and Arts of Oklahoma he received the prestigious Regents Award for Superior Teaching. As a Full Professor in the Department of Music and Dance at Eastern Michigan University he twice received the Faculty Artistic Recognition Award.

Having participated in several vocal competitions, Donald Hartmann was a second place finalist in the San Antonio Opera Guild Talent Search and a winner of the Friedrich Schorr Memorial Prize in Vocal Performance under the auspices of Opera!Lenawee. Appearing in five productions with Opera!Lenawee, Donald was recognized as the first Honored Artist of that organization.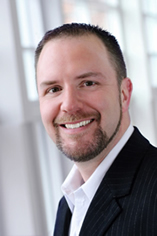 Jay White
Kent, OH
Countertenor Jay White (voice, opera) has appeared with major early music ensembles across the U.S. Sought after as an interpreter of medieval, renaissance and baroque repertoire, he has performed at national and international early music festivals. Dr. White sang eight seasons with the internationally acclaimed ensemble, Chanticleer, with whom he traveled to five continents, appearing in major venues throughout the world, and with whom he recorded 14 albums, including two Grammy Award-winning recordings. Dr. White has also been heard on National Public Radio and Public Radio International programs throughout the world. Having received his training at Indiana University's Jacobs School of Music and the School of Music at the University of Maryland, Dr. White has taught at the University of Maryland, the University of Delaware, DePauw University (IN), and is currently Associate Professor of Voice at Kent State University (OH).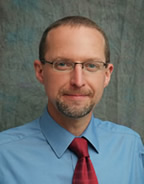 Michael Benson
Canton, OH
Michael Benson is Assistant Professor of Music and Coordinator of Keyboard Studies at Malone University in Canton, Ohio. He has performed at the Smithsonian Institution, Steinway Hall, and Preston Bradley Hall on the Dame Myra Hess Memorial Concert Series and has contributed piano pedagogy articles to Texas Music Teacher, American Music Teacher, TeachingMusic, Keyboard Companion, Clavier and the on-line journal Piano Pedagogy Forum.

In March 2011, he began a two-year appointment as a member of the Editorial Committee for Music Teachers National Associations e-Journal. He has presented his personal research on Franz Schubert's Unfinished Solo Piano Sonatas at international workshops in Vienna, Austria and Novi Sad, Serbia and has a book due to be published by University Press of America, Inc. titled, A Comparative Study on the Published Completions of the Unfinished Movements in Franz Schubert's Sonata in C Major, D. 840 ("Reliquie"). His teaching has included a semester abroad as a foreign expert in the Art Education College of JiMei University (Peoples Republic of China) and faculty appointments at Carl Sandburg College, the University of Wisconsin at Whitewater, Oakland University (MI) and The Ohio State University at Lima. During the summer months, he teaches at several piano camps and has been inspired by the young musicians he has collaborated with at the Interlochen Center for the Arts. He holds degrees in piano performance from the Shepherd School of Music at Rice University where he studied piano with Robert Roux and The University of Texas at Austin where he studied piano and piano pedagogy with Martha Hilley, Sophia Gilmson and Nancy Garrett.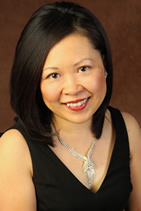 Sarah Chan
Alva, OK
As concert pianist, Dr. Sarah Chan has performed internationally, with engagements that include Carnegie Hall's Weill Recital Hall and Merkin Concert Hall (New York), La Cité Internationale des Arts (Paris), Sala Ateneu (Romania), Meany Hall for the Performing Arts (Seattle), and the Maryland Hall for the Creative Arts. Winner of The American Prize in Piano Performance (Professional Division) in 2011 and selected as Rising Artist by New York Concert Artists and Associates, Chan has performed as soloist with the National "Mihail Jora" Philharmonic of Romania, Romanian State Symphony, New York Concert Artists Symphony Orchestra, Manhattan Chamber Orchestra, Seattle Philharmonic Orchestra, and Enid Symphony Orchestra. Educated at the Eastman School of Music of the University of Rochester, Le Conservatoire National Supérieur de Musique et de Danse de Paris, Peabody Conservatory of Music of Johns Hopkins University, Manhattan School of Music, the University of Michigan, and Columbia University, Dr. Chan currently serves as Assistant Professor of Music at Northwestern Oklahoma State University, where she is Director of Keyboard Studies and Music Theory in the Department of Fine Arts. Active in the instruction of piano, music theory and history, and French, Dr. Chan engages a passion to see a new generation of artist-musicians, scholars, and innovators arise out of the communities and institutions amidst where she is placed.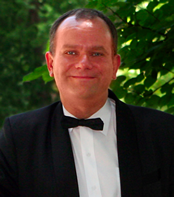 Slawomir Dobrzanski
Manhattan, KS
Slawomir Dobrzanski (piano) is a versatile pianist frequently performing as a soloist and chamber musician. His recent performances in the United States include concerts in New York City, Los Angeles, Washington, D.C., Gettysburg, Pennsylvania, Providence, Rhode Island, Corpus Christi and Las Cruces in Texas, Miami, Fort Lauderdale and West Palm Beach in Florida. His overseas activities have taken him to Peru, Argentina, Spain, Poland, and China. Slawomir Dobrzanski taught piano at the University of Rhode Island and at Concordia College in Moorhead, MN. He joined the Music Department at Kansas State University in 2005, where, in addition to teaching piano and piano literature, he also serves as the Chair of Keyboard Studies. He is a graduate of the prestigious Chopin Academy of Music in Warsaw, Poland. He has also studied at the University of Kansas, the Lucerne Conservatory in Switzerland and at the University of Connecticut, where he completed his doctorate in piano performance in 2001. Dobrzanski has recorded solo and chamber music by Witold Lutoslawski, Karol Szymanowski, Frederic Chopin, Stefan Kisielewski, Artur Malawski (complete piano solo music), Feliks Rybicki, Carl Tausig, and Johannes Brahms for Polish Radio and Television in Warsaw, Poland.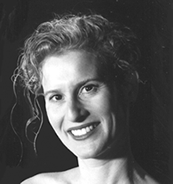 Tamara Goldstein
Denver, CO
Tamara Goldstein (piano) enjoys a diverse career as a chamber musician, teacher, and soloist. She is currently associate professor and director of keyboard studies at Metropolitan State College of Denver and artistic director and founder of the annual festival, Piano Celebration. Since 1999, Ms. Goldstein has been assisting violin pedagogue, Paul Kantor, at the Aspen Music Festival during the summer seasons. Ms. Goldstein holds degrees from Indiana University, The Juilliard School, and the University of Colorado at Boulder and studied with Abbey Simon, Gyorgy Sebok, Angela Cheng, Brigitte Engerer and Mutsumi Moteki. She has performed in duo recitals with artists including Leone Buyse, Carol Wincenc, Jesse Levine, Ida Levin, and Judith Christin, and was pianist for the Colorado Chamber Players from 1995-2005. She received high praise for the 2008 CD "It's All Relative" with members of the Denver Brass and the Cleveland Symphony Orchestra and for "American Spirit" with the St. Martin's Chamber Choir. A frequent concerto soloist with many Denver-area orchestras, her upcoming appearances include a return tour to Japan with the Denver Municipal Band and recitals in Georgia, Louisiana, Kansas and Colorado with artists including Justin Bruns, Pamela Endsley and Marianne Gedigian. For more information visit www.tamaragoldstein.com.