POSTMARK DEADLINE EXTENSIONS to Tuesday, May 12, 2015
for

CONDUCTORS & STAGE DIRECTORS
chorus, orchestra, band, opera, music theater, theater

ENSEMBLES
chorus, orchestra, band, opera, music theater, theater

also
ARTS ADMINISTRATORS (arts marketing)

to accommodate many requests from contestants wishing to include
spring performances in their applications.


Please click "COMPETITIONS" in the menu bar, above.

*****

Winners pages in Composition, Chamber Music Performance, Piano and Voice have been updated with all 2014 winners and runners-up. More updates soon.


The American Prize warmly welcomes internationally acclaimed
Metropolitan Opera dramatic soprano, SHARON SWEET, to its distinguished panel of judges. Click "judges" to read her biography.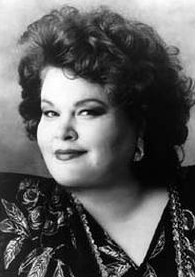 ***

NEW ONLINE OPTIONS in 2015:

MAJOR website improvements mean a faster, more convenient experience for all 2015 contestants.

NEW—you now have the option to pay application fees online—or by check, credit card or money order.

NEW—you now have the option to provide online links to your audition selections, or send recordings by mail.

NEW—you now have the option to fill out the application on your computer and email it directly to the office—or print out, fill by hand and send by mail.


Questions? theamericanprize@gmail.com or sign up for our e-newletter. (Link below.)

To find the rest of 2014 contest results before they are updated here, please visit our blog (link at the bottom of this homepage) and use the navigation tool in its right-hand column.



Sign up for "On TAP" our e-newsletter

THE AMERICAN PRIZE:
Providing evaluation, recognition and reward to America's finest performing artists, ensembles and composers, based on recorded performances.
The American Prize is proud to have awarded
nearly $35,000 in cash prizes in all categories since 2010.
For winners, click the winners' box:

For the latest competition updates:

The American Prize
is a series of new, non-profit national competitions in the performing arts unique in scope and structure,
providing cash awards, professional adjudication and regional, national and international recognition.
Each year, The American Prize rewards the best recorded performances by individual artists and ensembles
in the United States
at the professional, community/amateur, college, university, church and school levels.
You probably record your performances already.
Now it is time to win The American Prize and
receive the accolades you or your ensemble has earned.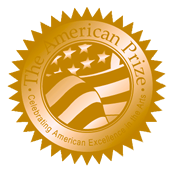 "...in cities large and small all across the United States,
great art is being made–in schools and churches, in colleges and universities,
and by community and professional musicians, actors and composers.
The media does not always tell us about these artists, but they are there,
entertaining audiences, educating young people, and contributing
to the quality of life in the communities they serve.
It is time their work was recognized.
That is the reason for The American Prize..."
—Preamble to Creating the American Prize, (2009)



Annual Competitions
(click on each link below for complete competition information)


Evaluation by Request
Receive professional feedback about any audition DVD or CD recording, resume or other marketing/application materials, at any time during the year, by request. (There is a modest fee for this service.)


Contests for Organizations & Ensembles:
Contests for Individuals: