"WHAT'S on TAP"
The latest NEWS from THE AMERICAN PRIZE
Many headlines are links which take you directly to the story on one of our family of websites.
Questions? Please email
theamericanprize@gmail.com
Updated December 16, 2022

Applications for the 2022-23 season of The American Prize are now closed.
The website will be updated for the 2023-24 season early in the new year.
Please sign up (link on the home page) for "What's on TAP," our e-newsletter,
to get advanced notice when the site has been fully updated
for the next contest year.
Questions?
Email: theamericanprize@gmail.com
***
The American Prize is delighted to announce the renaming of its contest in choral conducting to The Dale Warland Award in Choral Conducting,
celebrating the artistry of one of the greatest choral conductors of his generation.
Click "conducting" in the competitions menu to learn more.
***
Please click on each heading to view general INVITATIONS with basic information about
The American Prize contests—to be updated soon.
an invitation to COMPOSERS (PDF)



an invitation to CLASSICAL VOCALISTS (PDF)



an invitation to PIANISTS (PDF)



an invitation to CHAMBER MUSIC ENSEMBLES (PDF)




an invitation to ARTS ADMINISTRATORS (MARKETING) (PDF)



an invitation to STAGE DIRECTORS & THEATER COMPANIES (PDF)



an invitation to CONDUCTORS & INSTRUMENTAL & VOCAL ENSEMBLES (PDF)

***











FOR VOCALISTS:
FOR COMPOSERS:
FOR PIANISTS:
GENERAL:
THE AMERICAN PRIZE WINNING LINKS:
See some of the many different ways winners share success in the competitions and learn more about The American Prize laureates.




News



For the latest news about The American Prize, including up-to-date information about semi-finalists, finalists and winners (when announced), please visit our blog and Facebook pages: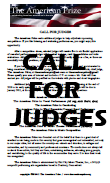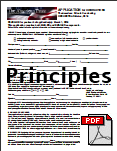 PrizeWorthy Articles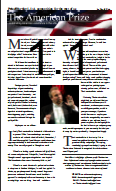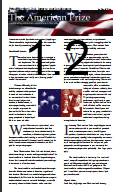 Prizeworthy 1.1: A competition for the rest of us
Prizeworthy 1.2: A letter to music educators